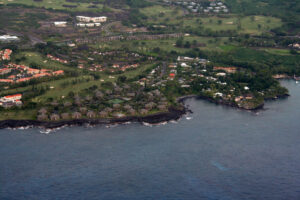 Condos are a major facet of the Big Island accommodation scene, and they serve everyone from families on short summer vacations to retirees spending the entire winter on the Big Island. The fact that these units are so versatile that makes them a convenient option for a variety of visitors.
Most visitors find that some of the best bargains come from condos Big Island Hawaii. The scope of available units is extensive, and serious discounts are available for anyone who is staying on more than just a few days. Better yet, condominiums usually offer more space, better appliances and the potential for more privacy than a hotel on the Big Island can.
What types of condos are available?
For those who have been staying in the mega-resorts of Kohala, the condo Big Island Hawaii scene is going to feel a world apart. While the resorts are intent on drawing guests in to activities and events, condos are content to leave their short-term residents to their own devices.
Settling on a condo can be a bit of challenge, only because there are so many on the market, and the quality of each varies considerably. Some condos on the Big Island are privately owned, while others are part of a larger property that's managed by a parent company. It's a good idea to look for online reviews when you've found a place that interests you, as standards for what constitutes 'new furniture' or an 'ocean view' varies from place to place. Actual consumer reviews will be much more honest.
Most condos require guests to stay for at least three nights; a few may even insist on a full week's stay. In either event, the best deals are available to those who stay longer. For the average guest, staying one or two nights wouldn't be worth it, anyway, as theirs is usually a cleaning fee assessed at the end of occupancy. The fee could be anywhere from half a day's fare to quite a bit more, depending on the unit. Dividing this fee over the course of several days takes the sting out of it.
Condos in Hawaii are typically furnished with a full kitchen, a balcony or veranda (called a "lanai"), local phone service and cable or satellite television. These days, many condominiums also broadcast wireless internet that may be included with the room fee or available at a surcharge.
Where to find condos on the Big Island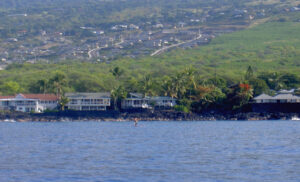 While there are a few resort-style condos in Kohala, most of the condos on the Big Island are in Kailua-Kona, a community that has much more of an authentic "town" atmosphere than its glitzy resort counterpart. There are plenty of supermarkets and shopping plazas here that cater for residents rather than tourists, so stocking refrigerator or replacing a light bulb will be no problem.
Another advantage of staying in Kona is the opportunity to save money. Local restaurants are cheaper than they are at the resorts, and the condominiums themselves are often an outstanding bargain compared to a comparably sized room in Mauna Lani or Waikoloa.
Photos by: harryalverson, randwill, scono