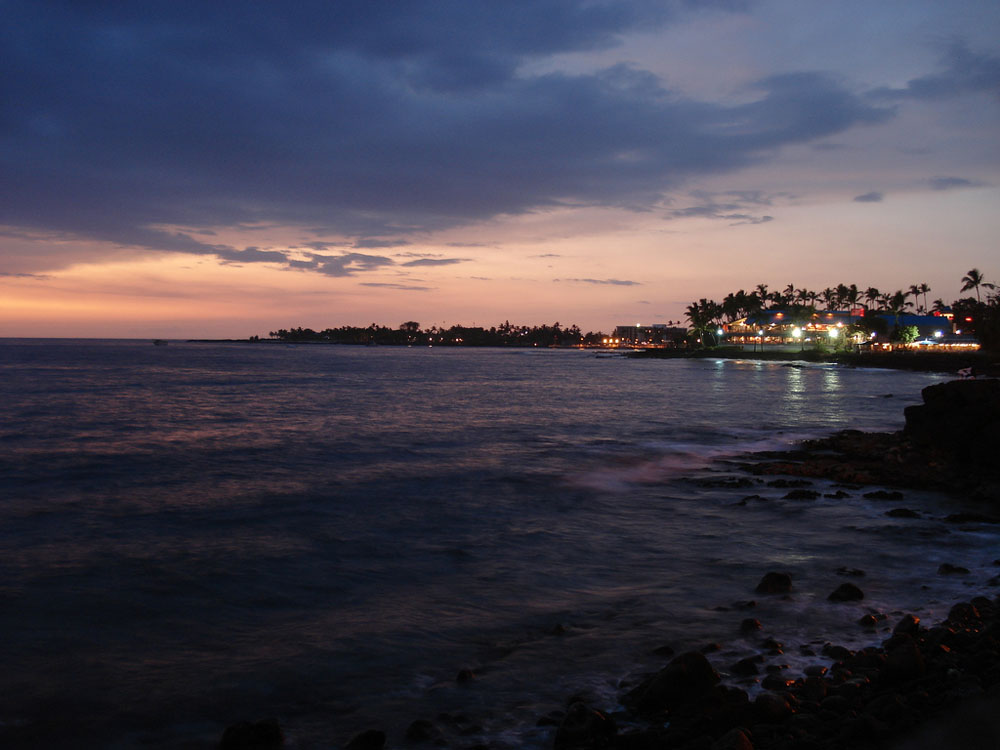 Kailua Kona Big Island Hawaii is the hub of tourism on the Kona (leeward) side of the island of Hawai'i. With 10,000 full-time residents, it retains a small-town atmosphere, despite the large number of cruise-ship tourists and seasonal residents that come and go. Most people shorten the name to 'Kona' to avoid confusion with Kailua town on the island of Oahu.
Kailua-Kona is a 20-minute drive south of Kona Airport, and a recent expansion of Queen Kaahumanu Highway (Highway 19) has lessened the impact traffic has on travel time. The beachfront is served by a mix of hotels, resorts, condominiums and time-shares.
What to see and do in Kailua-Kona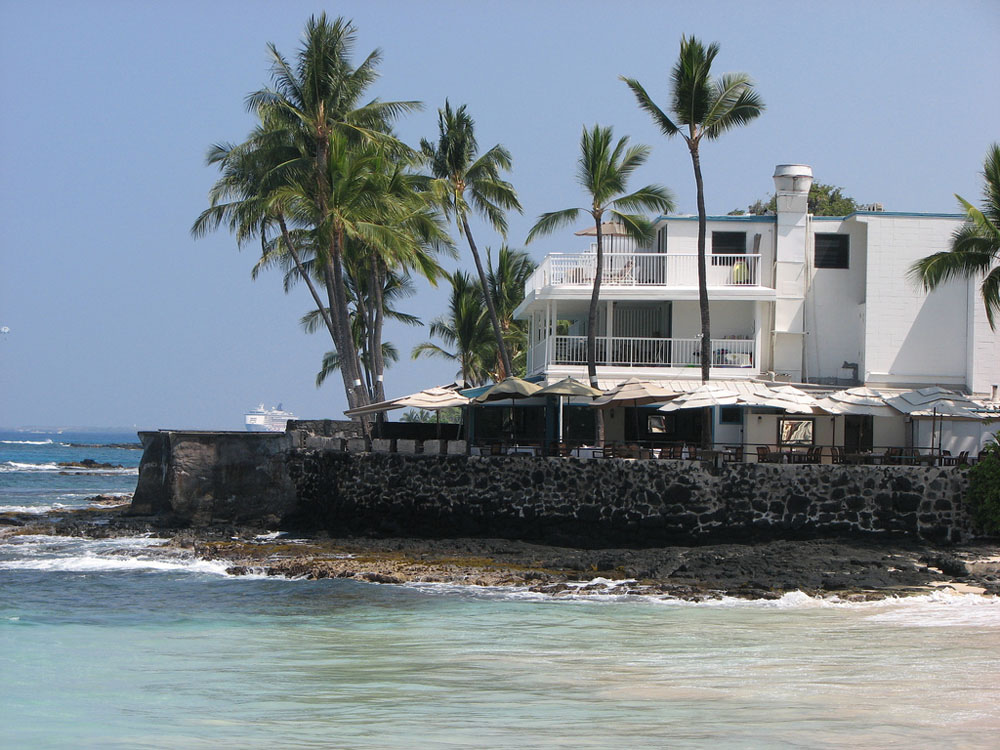 Ali'i Drive follows the waterfront Kailua Pier all the way Keauhou. This seven-mile stretch of beachfront accesses the main town and follows up with a stretch of prime real estate dominated by semi-secluded beach houses and a few vacation-rental communities. Accommodation here is cheaper than in Waikoloa or Mauna Lani resorts, though guests sacrifice a few premium amenities in exchange for a lower-profile beach escape.
While the most impressive beaches are north of Kailua Kona, there are a few local hangouts where visitors and locals convene for surf and snorkeling. Kahaluu Beach Park is just a few miles south of the town center and features an easy-to-access snorkeling location right off of Ali'i Drive. This is also a prime place for beginner-level surfers to rent a board or enroll in a class. A short drive farther south leads to White Sands Beach (also called 'Magic Sands' or 'Disappearing Sands') where locals and tourists go for body-surfing and boogie-boarding.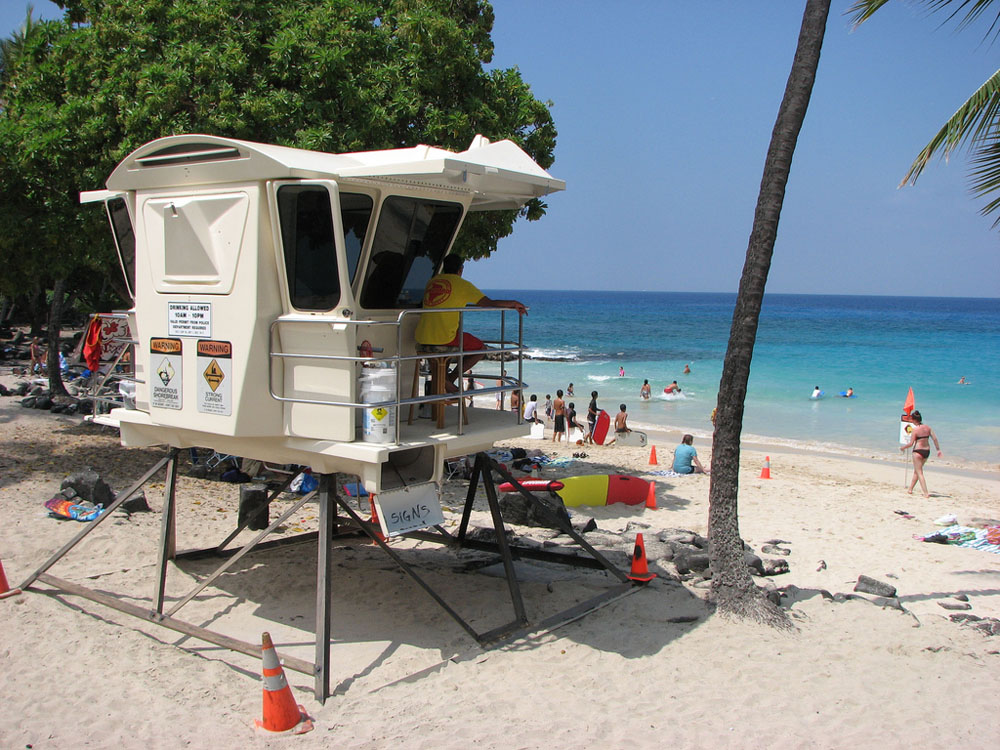 Given the base of local residents, there's an exceptional set of facilities in Kailua-Kona. Several groceries stores along with a Walmart and Target are in the immediate area. Near the pier is the Kona Inn boardwalk, with a handful of boutiques along with a seaside restaurant and café. Beach bars, sports bars and a smattering of restaurants are found all along this stretch of Ali'i Drive.
Big Island Kona is also world-famous for its gourmet Kona Coffee, which is grown inland (mauka side) of Highway 19. Hundreds of small farms and a few major plantations are here, many of which have gift shops and host daily tours. Holualoa and Captain Cook are the easiest communities to reach, and both host plantations and secluded bed and breakfasts.
Getting to Kailua-Kona
Getting to Kailua Kona on the Big Island Hawaii is easy since the airport is only 9 miles away. SpeediShuttle is on hand for transfers from the airport, but the rates are only competitive for groups. Taxis charge upwards of $30 for this trip, and once visitors are dropped off at their hotel or timeshare, they find that getting around is difficult.
This is why most people invest in a rental car. This is especially important for anyone who wants to visit coffee estates or take a diversion to Kealakekua Bay, where the snorkeling and above-water scenery is unmatched. For those based on Ali'i Drive, the Honu Express offers free service between the pier and Keauhou Shopping Center (near the Sheraton and Outrigger resorts). Locally, a rented bicycle or scooter is adequate.
Photos by: flavouz & marbla123
You Might Also Be Interested In: