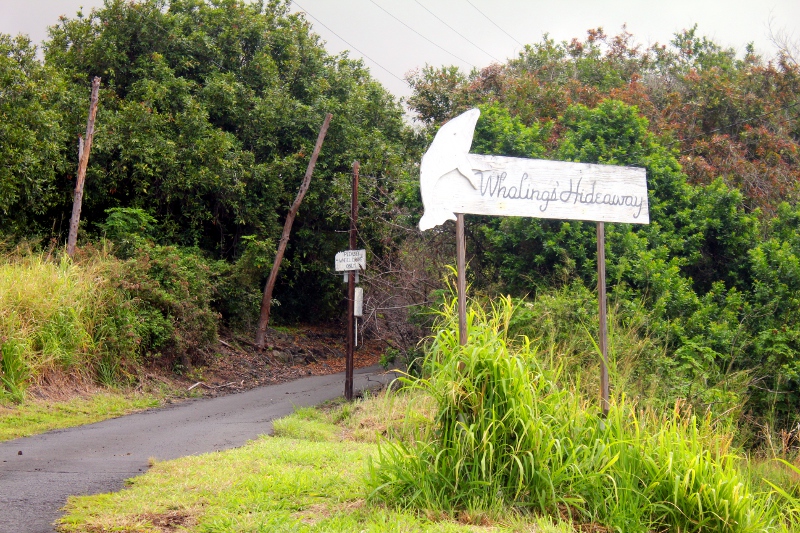 Perched above the tiny community of Waiohinu at the southern tip of Big Island is a scenic drive that offers stunning views of the small town as well as the entire Ka Lae (South Point) area. This is Hao Springs Road.
Rather steep and requiring a 4WD vehicle, the first paved portion of this road can also be walked if you have a few spare minutes and want to see the view (you can park on the side of the road at the bottom).  Hao Springs sits at the far west side of Waiohinu and if you're driving in from the west it's the first road going up the mountain you'll see after you pass the sign for Waiohinu.  There is a large sign at the base of the road that reads "Whaling's Hideaway", advertising the Hawaii Honeymoon Bed & Breakfast, owned and operated by Bill and Darlene Whaling, which sits up the road.  The first .4 miles is paved, but also very steep.  As you climb the road here you'll see several huge mango trees on your right as well as the small town of Waiohinu beyond.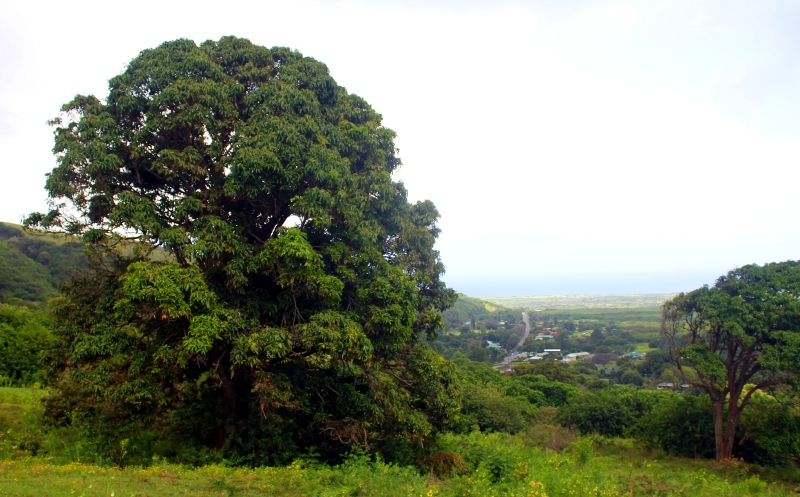 Once you reach the top of the paved road you'll be able to see almost all of the Ka Lae area. The road then turns to dirt and flattens out for a while, running through open ranchland and sprawling upland plains. This dirt road continues for 6.7 miles up the mountain. The first half is fairly decent quality, but if you wish to go all the way to the top you'll need high clearance on your vehicle.
Hao Springs Road is a good side trip if you're staying in the Ka'u area or if you're passing through and want to get spectacular view on a sunny day. The top of this road is one of the few places on the island from which you can see both sunrise and sunset on a clear day.