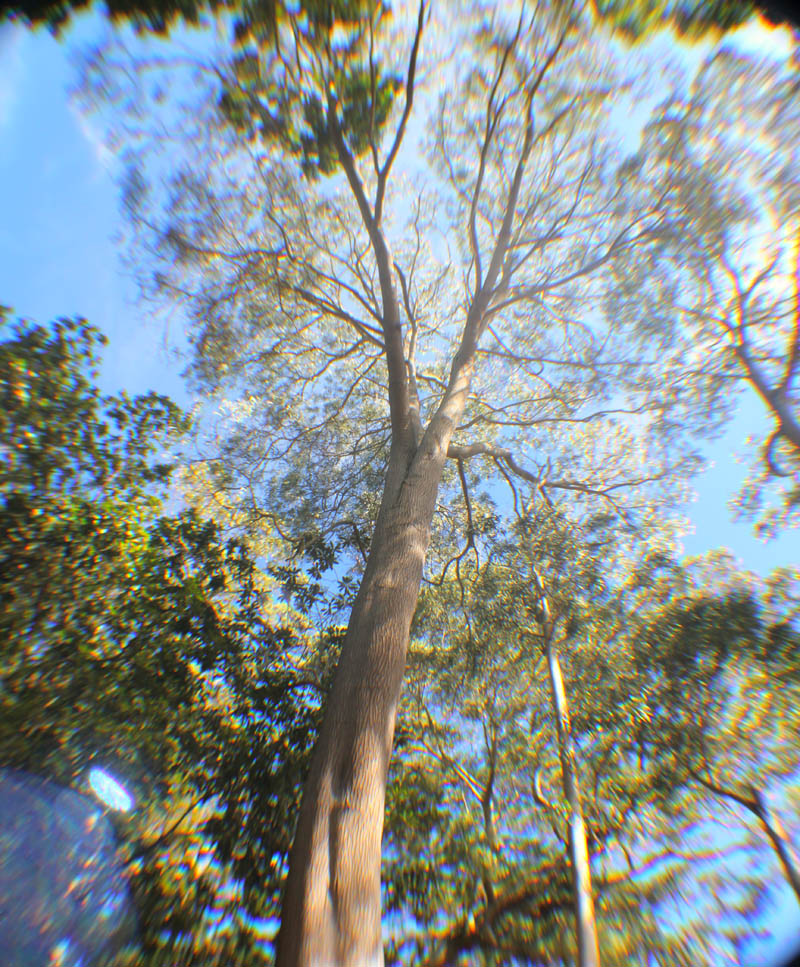 "Kipuka" is a Hawaiian word that has become a commonly used volcanic term. It refers to an area of vegetation surrounded but spared by lava. An island of forest in a sea of lifeless rock. Often these areas contain life not found in the surrounding area, and trees found here may be hundreds of years old.
Just such a place is Kipuka Puaulu on Hawaii Volcano National Park's Mauna Loa Road. This Kipuka sits on the side of Mauna loa in the narrow strip of the park that connects the two halves. It hosts ancient Koa and Ohia trees, some more than 600 years old, and a wide variety of both native and non-native plants. Kipuka Puaulu's other name is Bird Park due to its abundance of avian life and ease of access as a birdwatching spot. This is one of the easiest places to spot native birds on Hawaii and a definite place of interest for bird enthusiasts. The dirt trail is a 1 mile loop that should take around 30 minutes to an hour to complete.
Kipuka Puaulu is located on Mauna Loa Road past the main park entrance on the highway. Once you drive about a mile and a half up the road you'll come to a turnaround where you can park your car and proceed into the Kipuka on foot.
A trail guide booklet can be purchased at the park visitor's center and there are interpretive guide signs along the way highlighting certain species.
As you enter, take the path on the left to begin your walk. You're immediately surrounded by greenery and birdsong fills the air. The forest here is dense, so you may have trouble spotting the birds, but be patient because even if you can't see them they're all around you. There are benches every so often along the trail, which are ideal for sitting and birdwatching.
Towering overhead you'll see massive Ohia and Koa trees. This park really showcases the splendor of a Hawaiian old growth forest and is rated by many as one of the best walks in the national park. This place can best be described as "exceedinly pleasant". As one strolls through the cool forest beneath the towering trees with birdsong all around – it almost feels fairy-tale like.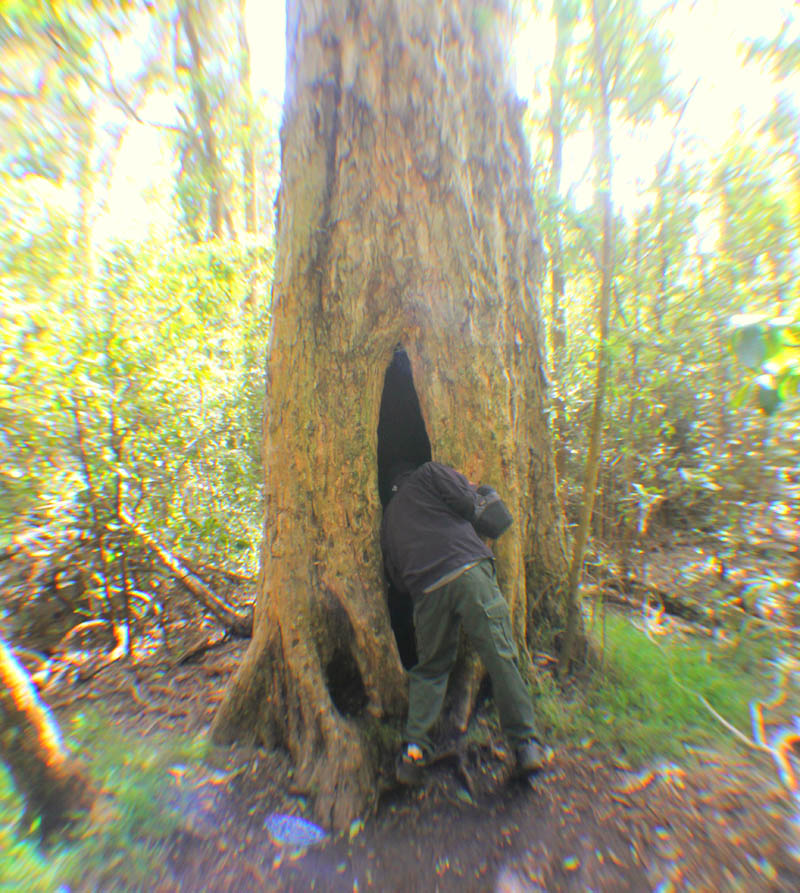 About halfway in there is an entrance to a lava tube with two fallen trees over it. These huge Ohia collapsed several years ago during an earthquake partially blocking the cave entrance, destroying the stairway, and causing instability to the cave roof, so it's no longer safe to enter. It can be clearly seen from the trail.
Kipuka Puaulu isn't long, but it's incredibly scenic and walking among the enormous trees is an awe inspiring experience. Some people spend hours sitting in this secluded place. It's definitely a primo spot for a picnic.
Why go to Kipuka Puaulu?
Beautiful scenery, huge trees, great birdwatching, all on an easy dirt trail that's relatively flat.
You Might Also Be Interested In: