Learning to Surf the Waves in Kona, Hawaii: An Adventure for Everyone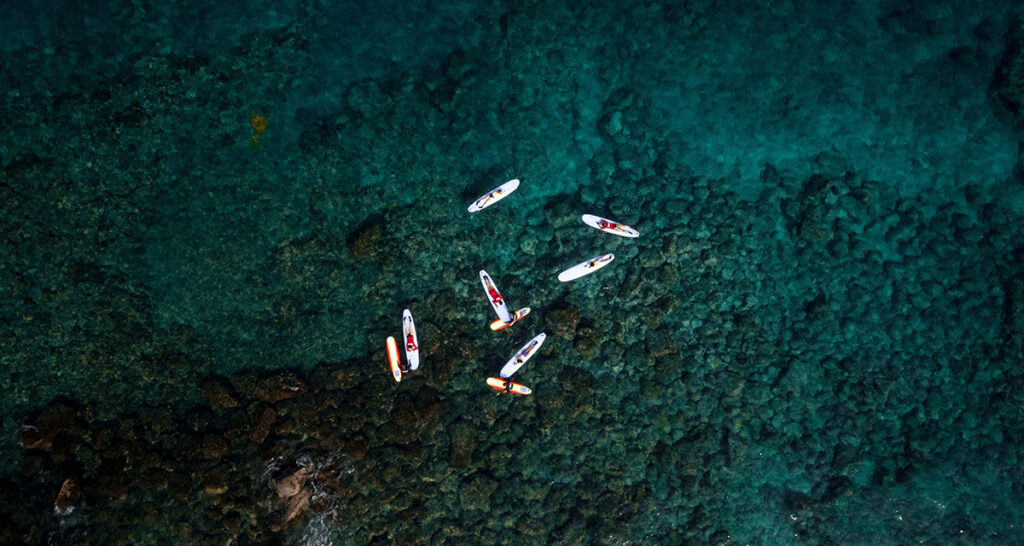 If you've ever dreamt of conquering the blue waves with a surfboard under your feet, there's no place better than Kona, Hawaii. Imagine this: You're standing on a sun-kissed beach, the salty breeze teasing your hair, the rhythmic sound of waves crashing, and in the distance, a horizon that seems to merge the blue of the sea with the sky. Exciting, right? But, wait! You're not just standing and watching. You're about to get on a board and ride those waves. Yep, we're talking about learning to surf in Kona.
Surfing may look intimidating from the shoreline, especially when you see seasoned surfers tackling the giant waves with such grace and ease. However, remember that they all started somewhere. Just like you're about to. And trust me, with the right guidance and a sprinkle of determination, you'll be up on that board in no time.
So, why Kona? Well, besides its obvious picturesque beauty, Kona offers a blend of waves suitable for both beginners and seasoned surfers. This makes it an ideal spot for those just starting their surfing journey.
Now, if you're all pumped up and ready to get wet, here are the top companies in Kona that offer surfing lessons. Each has its own flavor, so pick the one that resonates with you the most!
1. Kona Surf Adventures: Known for its personal touch, they pride themselves on safety and fun. They've got experienced instructors who'll make sure your first experience on the board is a memorable one.
2. Kahalu'u Bay Surf and Sea: Situated right at the heart of Kahalu'u Beach Park, they offer lessons and also rentals. The bay is a popular spot for beginner surfers, and you might even see a turtle or two!
3. Kona Mike's Surf Adventures: With personalized lessons and a 'get up and ride' guarantee, Kona Mike's has been a favorite among visitors and locals alike.
4. Surf Hawaii – Big Island: Whether you're looking for group lessons, private lessons, or even a surf camp experience, they've got you covered.
5. Big Island Surf School: Located in the calm waters of Kahalu'u Bay, it's a perfect place for beginners. Their patient instructors make sure you grasp the basics before setting you free on the waves.
6. Hawaiian Lifeguard Surf Instructors: Who better to teach you than Hawaiian lifeguards? With their emphasis on safety first, you're in good hands.
7. Aloha Surf School: Friendly, professional, and super fun – that's what the reviews often say about the Aloha Surf School. And if you're lucky, you might even get a rainbow during your lesson!
8. Breakwall Surf Co.: If you want to go beyond just lessons and immerse yourself in the entire surf culture, give these guys a shout.
9. Pacific Vibrations Surf Shop: Apart from lessons, they offer a wide range of surfboards for rentals and purchase. So, if you get the surfing bug, you know where to shop!
Alright, now that you've got a list, let's get into some quick beginner tips for your first lesson:
Stay Calm: It's okay to feel nervous. Remember, the ocean is unpredictable, but with your instructor by your side, you're in safe hands.
Listen Carefully: Your instructor will give you crucial tips and instructions. Soak them all in.
Start Small: Don't rush to the big waves on your first day. Start with the smaller ones. It's all about building confidence.
Wipeouts are Okay: Everyone falls. EVERYONE. Don't be disheartened. Get back on your board and try again.
Enjoy the Experience: The waves, the sun, the breeze – take a moment to enjoy the beauty around you. After all, you're in Kona!
In conclusion, learning to surf is more than just a sport; it's an experience, an emotion. And there's no place better than Kona, Hawaii to embark on this beautiful journey. So, grab your sunscreen, pick a surf school, and get ready to ride the waves.
Want to see what learning to surf is like in Kona?
Here's a great video from one of the surf schools.