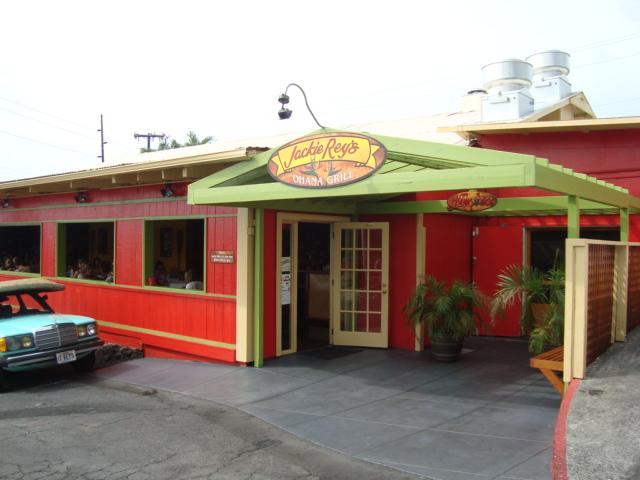 Located upslope or mauka from the hustle and bustle along Alii Drive, this open-air eatery is a perfect choice for those looking to escape the synthetic and over-priced experience of area resorts for a genuine local dining experience. Casual and colorful, this family friendly restaurant is open for lunch and dinner and features fresh fish, creative tropical fare and a happy hour that has some of the best tasting and well-priced Mai Tai on the island. Dinner reservations are highly recommended.
Island visitors receive $9.00 off on bills of $30 or greater. See website for further details.
Related Listing
Located at the very edge of Kaunaoa beach, this open-air restaurant is a gathering spot for hotel ...

Located a few minutes south of Kailua-Kona is the small town of Kainaliu, this small Italian eatery ...

There is hardly anything more local than a scoop of fluffy and flavorful shaved ice. These stands ...