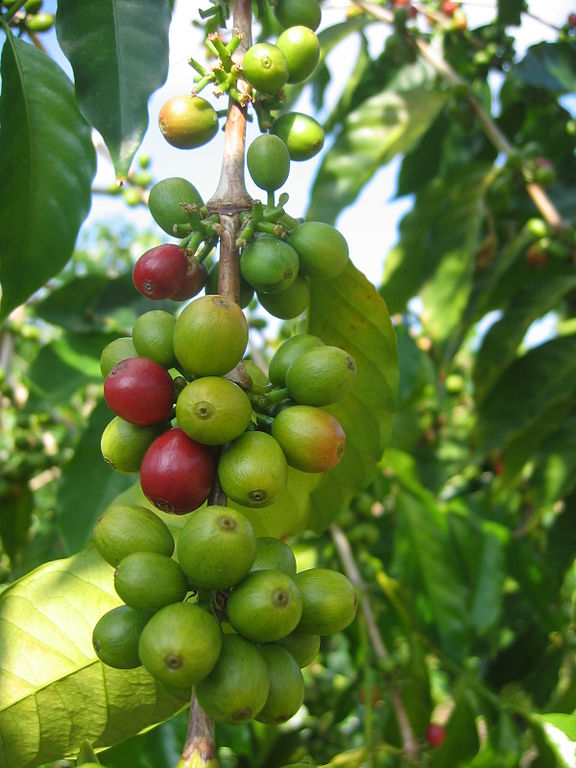 Hawaii is the only state in the U.S. that grows coffee and Big Island produces more coffee than anywhere else. Most coffee consumed on island is grown here as well. The high cost of living and operating a farm in Hawaii has kept large coffee companies out. Because small farms can't compete with low-cost bulk coffee Hawaiian farms produce only high-quality specialty coffee. Each farm has the capacity to produce unique flavors giving beans from different areas recognizable qualities.
In hawaii coffee has become a big part of the agrotourism trade. In 2003, 16% of the state's farms visited by agrotourists were coffee farms. As of 2007 more than 8,200 acres of land in Hawaii were planted with coffee. Most people think of pineapples or sugar cane when they think of Hawaiian cash crops, but coffee is number one on with small farms. More Hawaiian farms grow coffee than any other crop in the state.
The first coffee to be grown on Big Island was a variety called Kanaka Kopi introduced in Kona in 1828, but it was replaced by a better performing Typica variety from Guatemala in 1892. Today this coffee is sold under the name "Kona Typica".
In the 1980s when sugarcane ceased to be profitable many farms planted their cane fields with coffee, beginning the renewal of coffee farming across the state.
To fully appreciate Hawaiian coffee the best thing to do is to visit a farm and see how it goes from the soil to bean to your cup. The Big island contains four coffee growing districts each with different varieties and flavors: Kona, Ka'u, Puna, and Hamakua.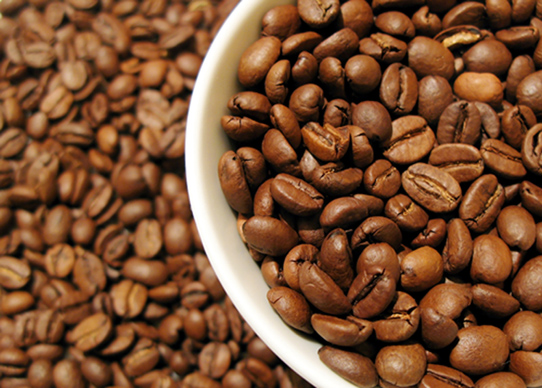 Kona is by far the most famous of Hawaii's coffee growing regions and coffee has been growing here longer than anywhere else on the island. More than 630 farms produce coffee here. Most are small and family operated growing Kona Typica almost exclusively. Kona coffee commands some of the highest prices in the world and in the mid 20th century this region produced the largest coffee yeilds per acre in the world.
Ka'u is the youngest coffee growing region on the island, having only begun in 1996 after the Ka'u sugar mill closed. There is no processing facility in Ka'u, so most growers here have their coffee processed in Puna or Kona. Ka'u coffee has quickly gained a reputation of being of exceptional quality.
Puna has been growing coffee since shortly after it was introduced to Kona, but coffee production here fell in the late 1800's with the rise of sugar cane. After sugar cane fell coffee returned and is still growing. Two main varieties are grown here: Kona Typica and Red Catuai.
Coffee was introduced into Hamakua in 1852 by Rev. Joseph Goodrich. Like Puna it produced large amounts until being replaced by sugar cane. Farmers began growing coffee again in larger numbers here in the early 1990's. Kona Typica is the main variety in the region.
Coffee has seeped deeply into the culture of Hawaii's big island with many passionate people producing some of the finest coffee in the world. Every year Kona hosts a coffee festival that draws visitors from across the globe. Whether you're a coffee afficionado or just someone who enjoys a good cup of bean juice, Big Island has hundreds of places to learn about, experience, and taste the world's third most popular beverage.
You Might Also Be Interested In: