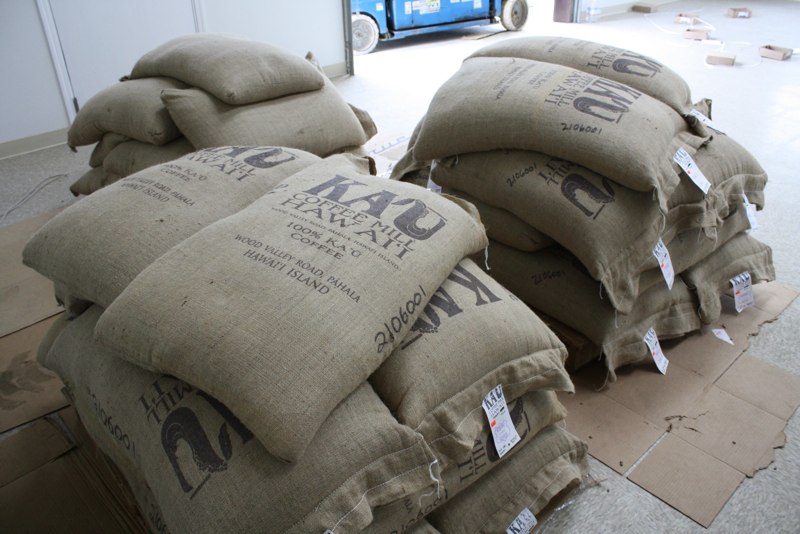 Nestled in Pahala's scenic Wood Valley 2.4 miles up the road from town sits the Ka'u Coffee Mill.  The mill, which processes nearly all of the coffee grown in the Ka'u area, currently offers tours and tastings by appointment only (808) 928-9811.  In recent years Ka'u coffee has gained recognition worldwide, and the mill offers its services to all coffee farmers in Ka'u to help them succeed in maintaining a reputation as one of the best coffees in the world.  At the Ka'u Coffee Mill local farmers' products are pulpued, dried, and milled, then roasted according to the specific requirements of the individual farmers.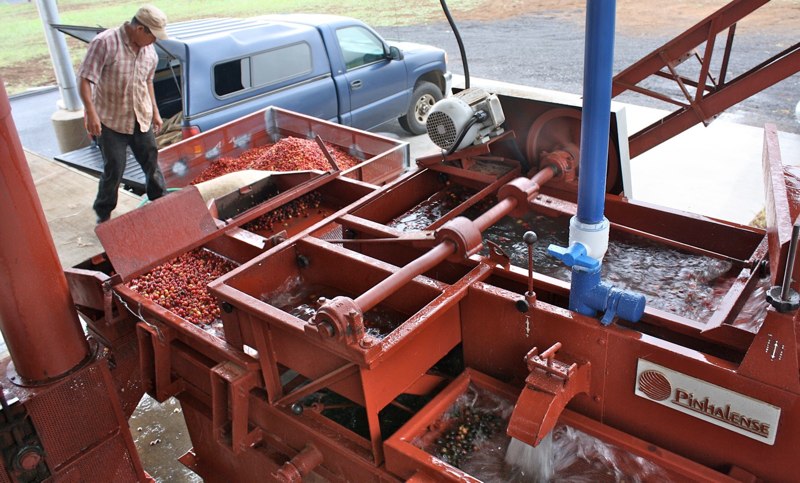 The mill which is rather new, having opened in January of 2012, is the child of Edmund C. Olson who built it to serve his own needs as well as those of the surrounding community. Edumund noticed that his neighbors were sometimes making multiple costly trips to Kona every week in order to mill their coffee. The new mill gives Ka'u coffee farmers the opportunity to process their product close to home, avoiding extra processing and fuel costs and adding to the sense of pride in the community that Ka'u coffee farmers have earned over the years.
Ka'u Coffee can be purchased via www.kaucoffeemill.com or directly at the Ka'u Coffee Mill.