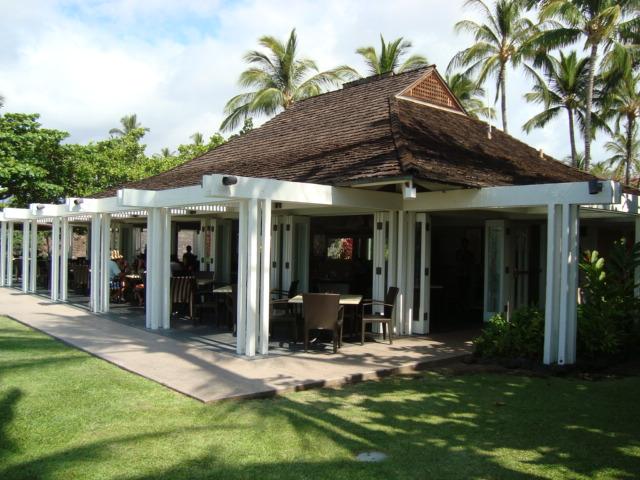 Tucked in a corner of the massive Mauna Lani Resort, this intimate beachfront restaurant is a well kept secret along the Kohala Coast. The ambiance is private and exclusive where service is attentive but not hovering. The alfresco setting is just steps from the sandy shoreline and crashing waves. Early evening diners will be rewarded with remarkable sunsets that paint the sky a myrid of oranges, purples and red. Evening diners can enjoy a starlit sky and perhaps a full moon. All diners will enjoy the contemporary menu that features fresh whole moi, ahi poke and more.
Related Listing
Located at the very edge of Kaunaoa beach, this open-air restaurant is a gathering spot for hotel ...

Located a few minutes south of Kailua-Kona is the small town of Kainaliu, this small Italian eatery ...

There is hardly anything more local than a scoop of fluffy and flavorful shaved ice. These stands ...