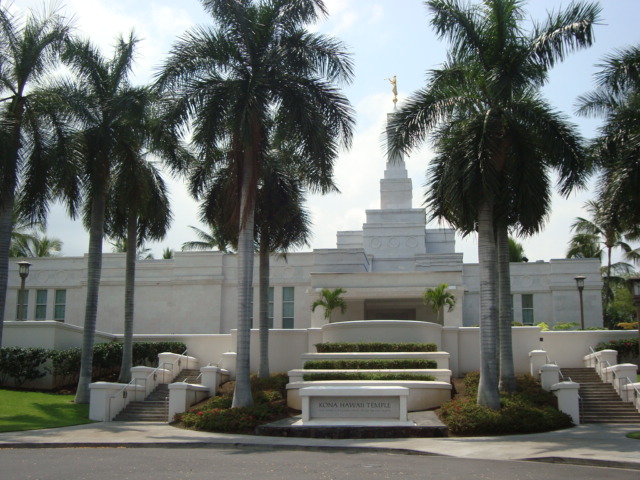 Tucked away on a side street in sunny Kailua-Kona, this striking temple is the newest of two in the State of Hawaii, sixth in Polynesia and the 70th in the world. The clean architectural lines are finished in while marble veneer and a spire topped with a gilded golden statue of the angel Gabriel facing eastward. The temple first opened in January 2000 and dedicated by Gordon B Hinkley and sits on just over seven acres wedged between commercial and residential areas on the Big Island's Kona Coast.
Related Listing
This quiet bay is still the home to several local families. The rocky shoreline contrasts with the ...

This wonderful upland state park is a gathering spot for campers, hikers and more. A drive to the ...

Placed under the large banyan tree at King Kalakaua Park, this time capsule was placed during the ...