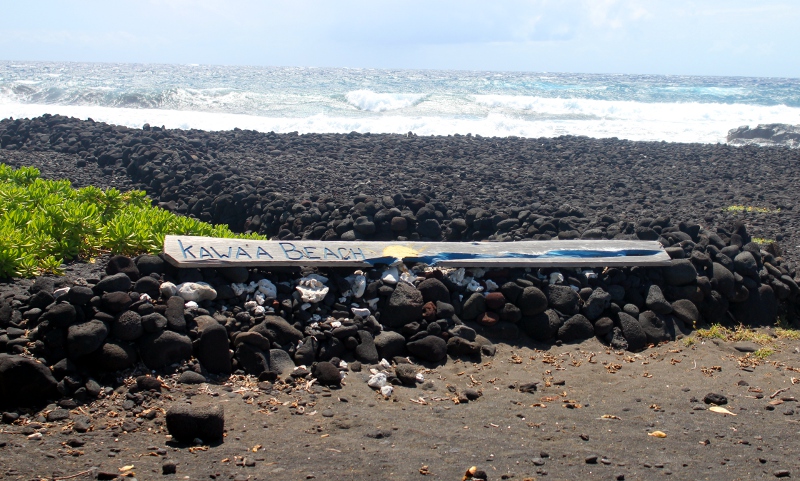 Kawa'a Beach is a hidden beach in Ka'u that sits between Punalu'u (black sands) beach and Honuapo (Whittington Beach park). For many years ownership of this sacred land has been contested. Abel Lui, known to locals as Uncle Abel, has lived here for more than 30 years protecting this beach and keeping it clean. He can be seen daily patrolling the beach picking up trash and talking to visitors about Hawaii. This is THE local surf spot for Pahala and Na'alehu, so it's not uncommon to arrive and see locals riding the waves.
To get to Kawa'a drive 5.8 miles north from Na'alehu, or 7.6 miles south from Pahala until you see the Hawaiian flags and Hawaiian Sovereignty signs along the highway. Most people (especially tourists) are scared away by this and continue driving, but there's nothing to be afraid of. There is usually someone at the head of the road who will be happy to give directions and tell you where everything is, as well as talk story about anything in the area. The road to the beach is lava. You do not need a 4wd vehicle, but you will need high clearance, so you may opt to park by the highway and walk 15 minutes to the beach instead.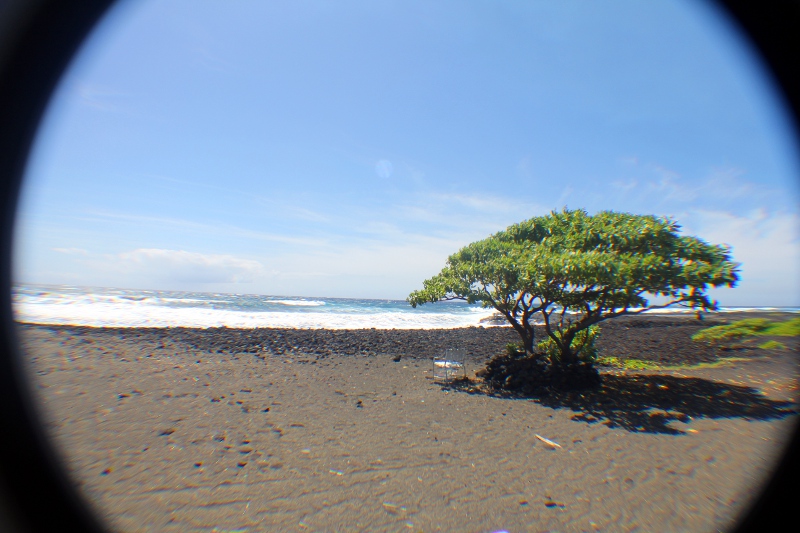 The lava road twists through shrubland and opens out onto the beach. Kawa'a bay with a small sandy beach hosts the largest waves around. A freshwater spring flows out into a brackish water pool that drains into the ocean, and there are numerous small campsites around.
No matter what if you choose to visit Kawa'a you must be respectful of the land and the people. This is not public land (the beach is but the access road is not) but it's open to the public because of the generosity of Uncle Abel and others who live here. If you plan on camping and spending the night it's best to introduce yourself (you'll see the house and the locals walking around) and ask where to camp. Occasionally people have negative encounters, but if you're respectful you'll have no problems.
This beach is different from others close by in that it has not been developed and still sits in the hands of the people who have lived there for thousands of years. Kawa'a is an ancient, sacred place and visiting is a privalege to all who go there. This beautiful black sand beach with hundreds of tidepools is a joy to explore and experience, but should not be taken for granted. Visit with respect for the land, the people, and the water and we will continue to experience this place for generations to come.