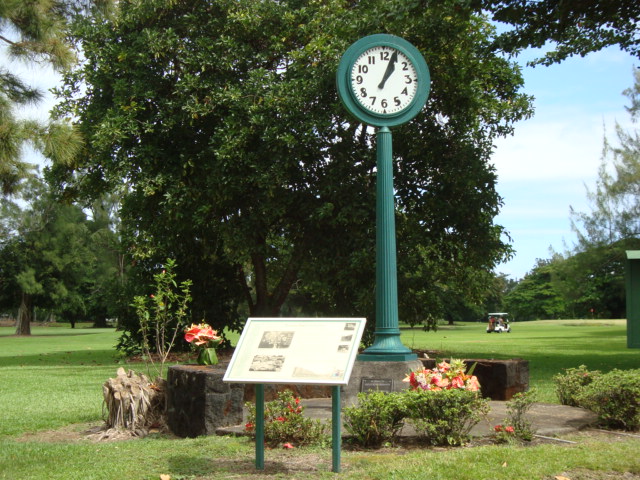 In recent years the world has been made shockingly aware what devastation and destruction can occur when earthquakes trigger tsunami. Traveling at the speeds of a jet aircraft, these waves are very difficult to track and advance warnings to possible victims can be a challenge even in this digital age.
The Hawaiian Islands have had their share of tsunami. Hilo was rocked by a series of waves in the middle of the day on April 1 1946 as a result of a massive earthquake in the Aleutian Islands. The series of waves arrived in middle of the day while schools were in session and many were out and about. Hilo suffered about 150 casualties that April day.
On May 23, 1960 Hilo was again rocked by a series of waves. This time the epicenter of the 9.5 magnitude earthquake near Valdivia Chile at a little after 7 pm GMT. The series of waves began arriving without warning at about 13 hours after the earthquake and lasted over several hours. Wave heights were estimated up to thirty-five feet high arrived in the middle of the night taking lives of many who were asleep in their beds. The resulting damage wiped out the entire area from the along Hilo's bay front to where the buildings stand today along Kamehameha Avenue. The tsunami claimed 61 lives that night.
Today, there is still evidence of Hilo's tsunami tragedies. Visitors can visit the Pacific Tsunami Museum located in the heart of historical downtown Hilo along Kamehameha Avenue. The facility serves a dual purpose. The first is to collect and display all artifacts that are associated with Hilo's tsunami history and the other is community outreach designed to educate and inform students, residents and area businesses.
Along the Hamakua Coast is a memorial dedicated to the lives lost in the 1946 tsunami. The memorial can be found at Laupahoehoe Point just a few minutes north of Hilo and Akaka Falls. The county park has endless ocean views and is a popular gathering spot for area residents and families who come to fish and picnic. The memorial is a simple marker that includes the children's names and teachers that perished in their attempts at protecting their students.
Another interesting tsunami marker is a simple clock located along Kamehameha Avenue at the edge of Naniloa Golf Course. The clock was salvaged from the disaster. It was found showing the time the 1960 tsunami struck. Today, the clock can be seen with the hands permanently fixed at 1:04am. A small turn-out allows for brief visits and photos.
Hawaii continues to play an important role in tracking and warning tsunami activity in the Pacific. It has played significant roles in the more recent Indonesian and Japanese tsunami. The Pacific Tsunami Warning Center was established in 1949 as a result of the April Fools event in 1946. The center is located in Ewa Beach just several feet from the oceanfront.
You Might Also Be Interested In: