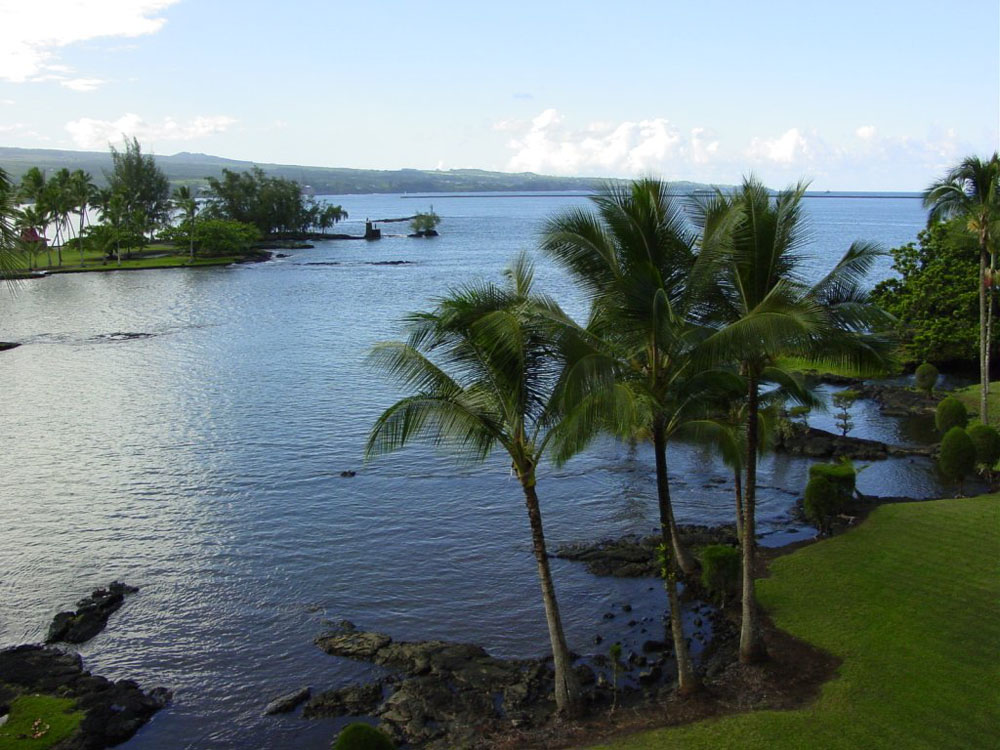 Hilo is the second-largest city of the Hawaiian archipelago, and while it pales in comparison to Honolulu, the Big Island's capital city remains an important hub of daily life in the Hawaiian Islands. For tourists' purposes, Big Island's Hilo is a great base from which to explore the entire eastern side of the island, from Waipio Valley south to Volcanoes National Park.
While most visitors just stay a day or two, there is plenty to enjoy on a longer timeline. For example, Hilo boasts a bohemian artists' culture that's easy to miss if you stick to the checklist of major attractions. Along these lines, there are several outstanding art galleries downtown and a healthy live-music scene on Friday and Saturday nights.
What to see and do in Hilo
On first arriving, follow Banyan Drive along the curved waterfront. The avenues passes all the major hotels in Downtown Hilo. The banyan trees shading this area were planted by celebrities including Babe Ruth and King George V. Also on this drive is Liliuokalani Gardens, a traditional Japanese garden covering 30 acres. The Big Island's only art museum is also in Hilo, along with the Pacific Tsunami Museum where visitors can learn about Hilo's tsunami history.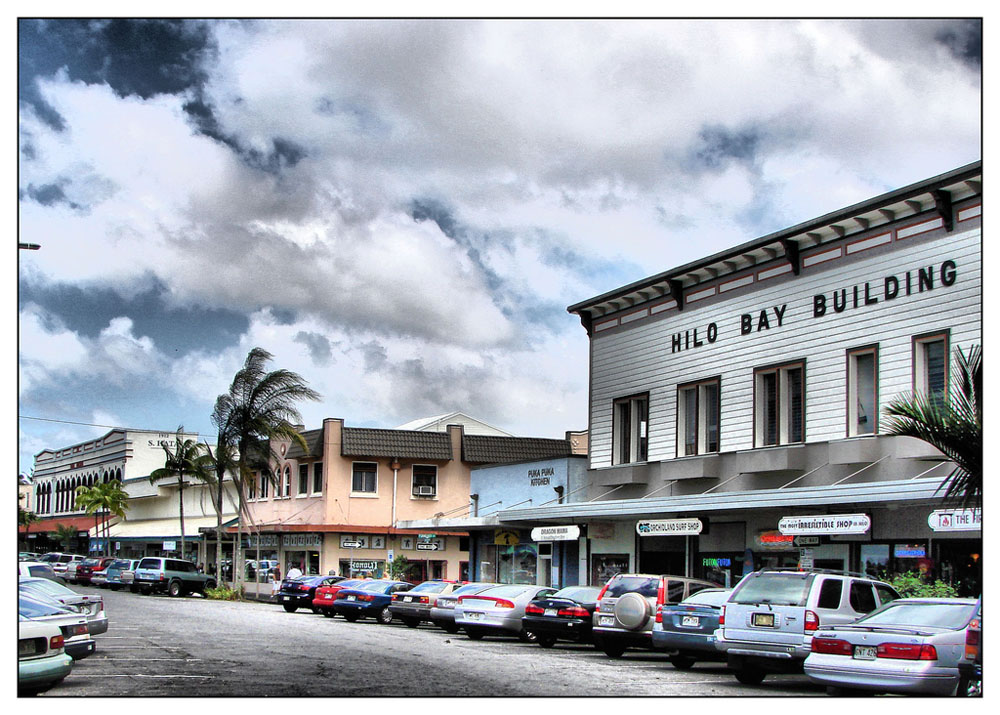 Every Wednesday and Saturday, a farmer's market convenes in Downtown Hilo. This is one of the best market in the archipelago in terms of authenticity, with real farmers selling locally sourced produce and handicrafts. Look for papayas, homemade jams, roasted macadamia nuts and koa wood carvings.
Even when the market's not in session, Downtown Hilo is a lively place to be. Kamehameha Avenue fronts Hilo Bay and hosts most of the town's boutiques and seafood restaurants. There aren't as many options as around the resorts of Kohala, but Hilo's charming small-town atmosphere justifies a day or two in the area. Just bear in mind that night falls early in Hilo, and away from hotels and bars on the bay, there's very little going on here after sunset.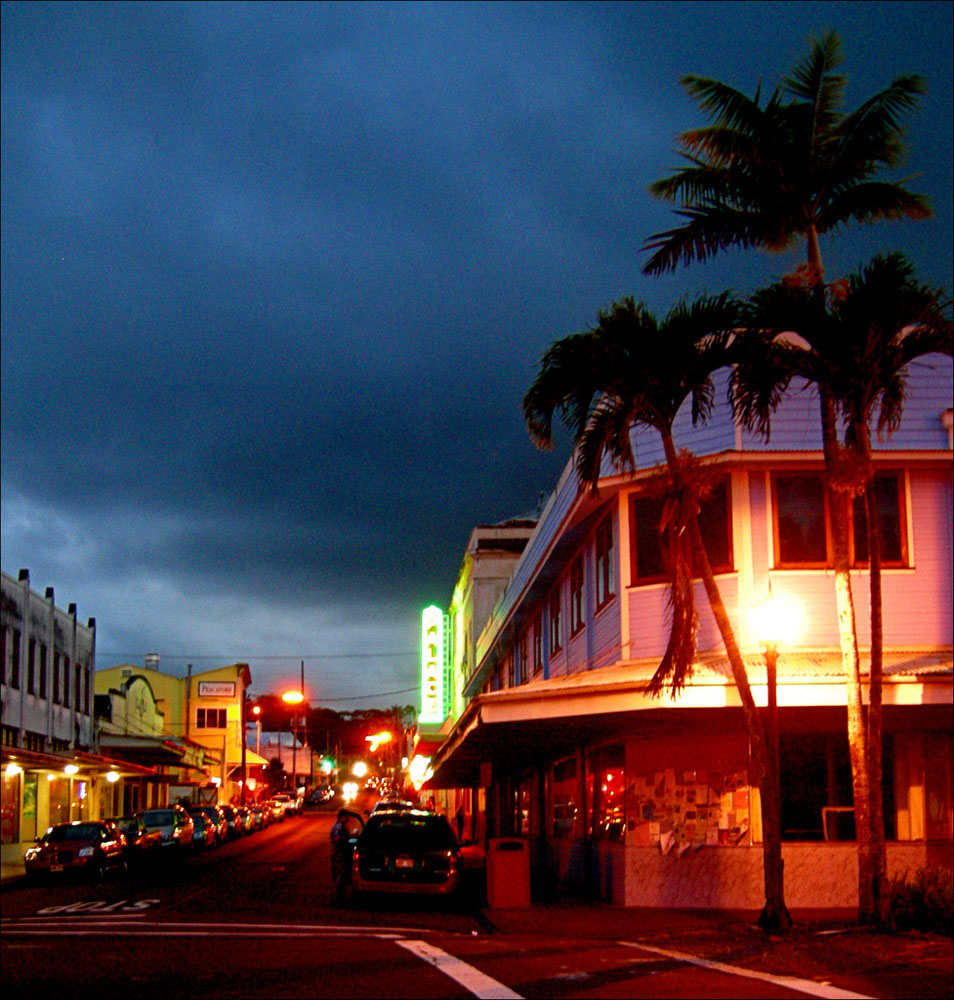 Most people venture to Hilo as part of an outing to Volcanoes National Park, which is only a 45-minute drive to the south. If you're lucky enough to come when the volcano is particularly active, you'll see magma from Kilaauea crater spilling into the sea and staking out brand-new Hawaiian real estate. Even if the lava isn't flowing, the fuming vents and admittedly eerie landscape are worth the visit.
There are other less dramatic natural attractions nearer to Hilo. Wailuku River State Park is a short drive from the town center and has two waterfalls. Rainbow Falls drops 80 feet and is close enough to the car park to be an easy diversion for anyone. Pe'epe'e Falls isn't as well-known but is interesting for its boiling pots. You'll have to hike upstream from Rainbow Falls to see this one.
Getting to Hilo
There are several ways to get to Hilo, Big Island Hawaii. It operates a large harbor that receives a steady stream of cruise ships from Honolulu. These visitors are here for a day and out. Hilo also operates an airport which serves residents on this side of the island with flights to Honolulu.
Most visitors on the Big Island land in Kona Airport and make their way to Hilo in a rental car. The lonely Hele-On Bus does link Hilo with Kailua-Kona, but its infrequent service makes it all but inaccessible to everyone but commuters. Anyone who wants to get out and explore will be best served by a rental car from one of the Big Island's two airports.
Photos by: eye of einstein & Justin Donnelly
You Might Also Be Interested In: