Hawaii is well-known for its enviable golf courses, and the Big Island could easily win the 'Best in the Islands' title in avid golfing circles. Overall, the play is excellent, and even courses that don't garner that much local praise are still top-notch by national standards.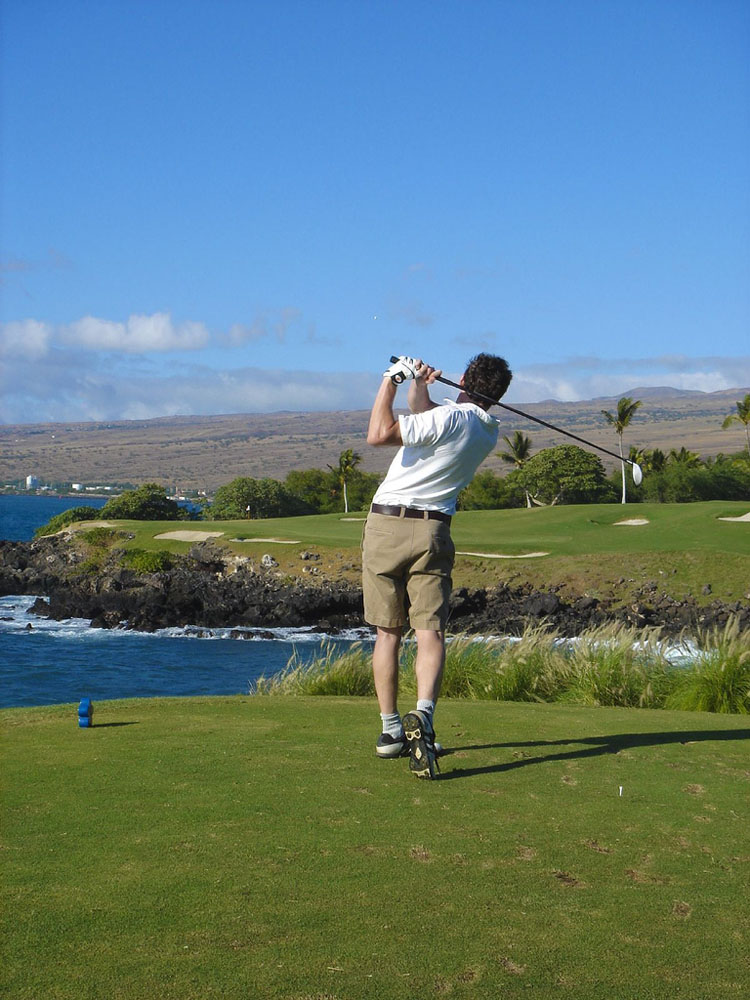 As with so many outdoor sports, the west coast is the best location for golfing on the Big Island – especially along the resort-rich Kohala Coast. Rain is such a rarity here, and golfers enjoy endless sunshine with a great ocean breeze. Virtually all of these golf courses offer spectacular ocean views and find creative use for the rambling lava flows that characterize Hawaii.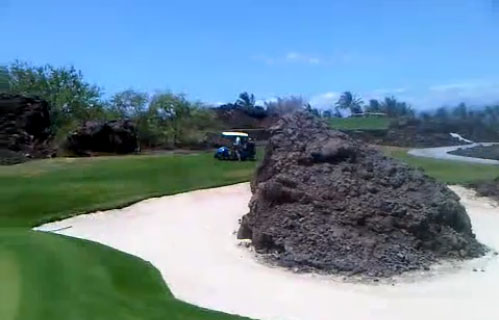 Expect high prices, especially if you're playing one of the finer resort courses. Most of the resorts offer a discount to guests, so it's worth staying with a particular resort based on its golf course, especially if you plan to play a particular course more than once. Most courses cut discounts for Hawaiian residents, but playing times are restricted.
Favorite Big Island golf courses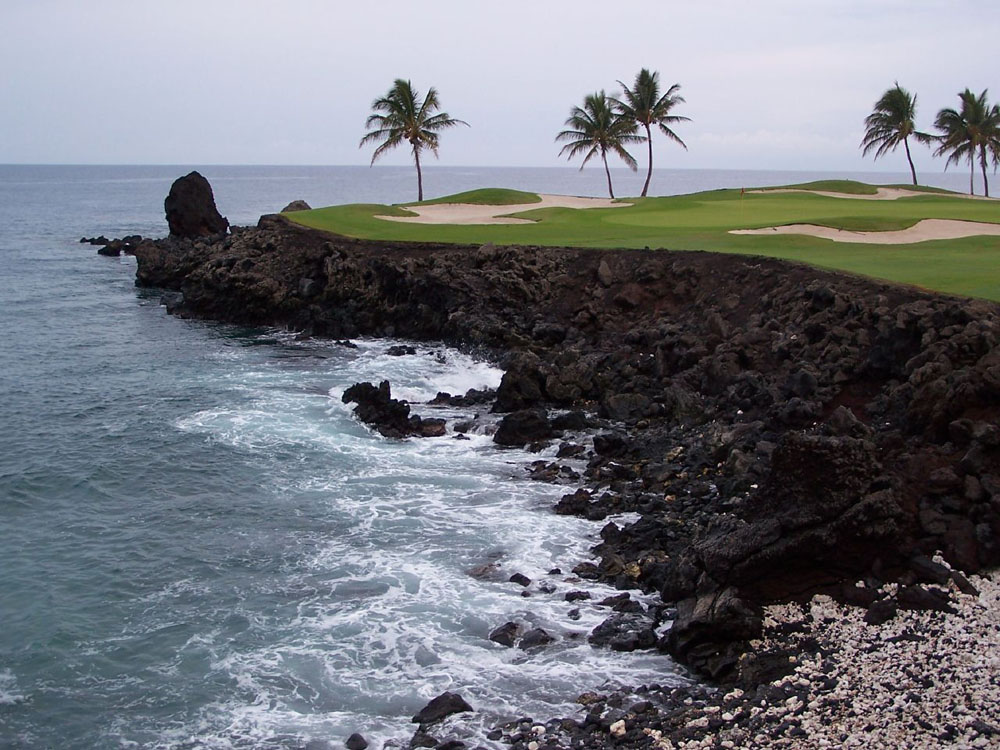 There are more than 20 golf courses on the entire island. These are a few of the most popular places to enjoy golf on the Big Island of Hawaii.
Mauna Kea Golf Course: this was the first golf course on the Big Island, built at a time when there was virtually no development along the now resort-riddled Kohala Coast. Laurence Rockefeller built his resort and golf course in 1964 over a vast, hardened lava flow. This is still the benchmark course by which all others on the island are measured.
Mauna Lani Resort: this resort has two golf courses. The North Course is challenging, has a lot of trees and is considered to be the resort's "tournament course." The South Course is more popular and was a regular feature on the PGA tour in the 1990s. While less challenging than its counterpart, the South Course and its ocean-fronting holes are admittedly fun.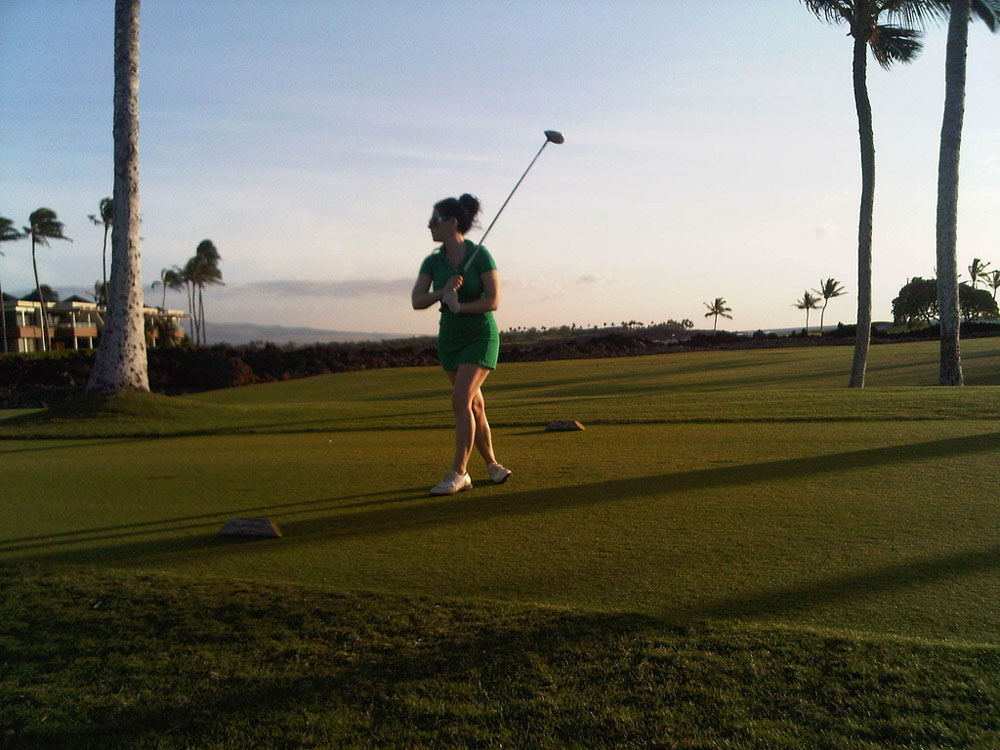 Waikoloa Beach Resort: this comprehensive resort has two well-planned golf courses. The Kings' Course receives a lot of praise from critics, and it offers a real challenge to the serious golfer. The last three holes can be a game changer. The Beach Course is laid out between the waterfront and the lava field. A portion of the green fronts some ancient petroglyphs. Less challenging than its counterpart, the Beach Course is more about having fun than honing skills.
Kona Country Club: this course is conveniently close to Kailua-Kona, and it's popular with residents as well as tourists. In all it boasts 36 holes, divided into "ocean" and "mountain" courses. The mountain course is newer and incorporates lava into the course rather than suppressing it.
Hapuna Golf Course: next to the Mauna Kea course, Hapuna Golf Course was designed by Arnold Palmer. The course is narrow and well-organized but not nearly as popular as its neighbor.
Hualalai Resort: designed by Jack Nicklaus, Hualalai Golf Course is only open to guests of the Four Seasons resort. It gently slopes toward the sea so that ocean views are available at nearly every point in play. Those familiar with Nicklaus' difficult designs will find this course a bit easier than expected.
Photos by: aprilandrandy, Chris Breikss