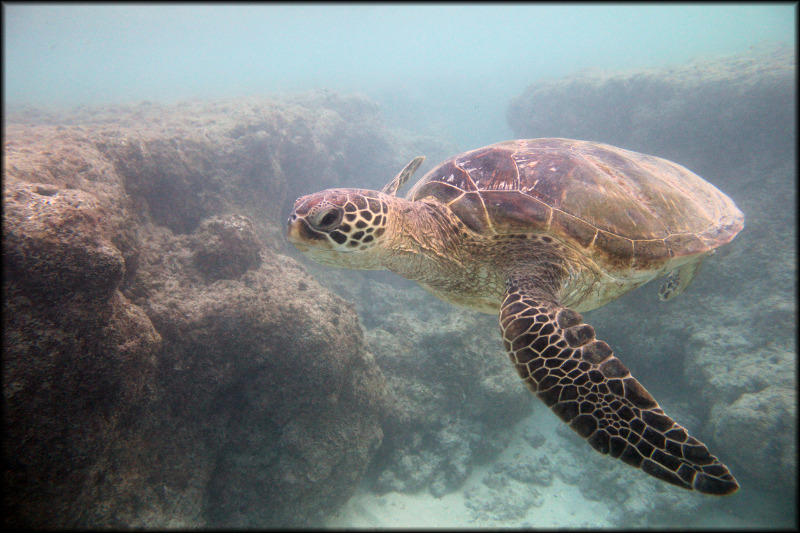 In Hawaii the Green Sea Turtle is called Honu. This is the most widespread and numerous turtle in the state, and if you're visiting Kona or Hilo this is the turtle you're most likely to see.
As adults Hawaiian Green Sea Turtles are vegetarian, eating algae and sea grass in shallow waters near shore. If you're snorkeling or scuba diving this turtle is a common sight. These turtles live in the waters all around the island, and if you're close to the ocean you're probably close to a sea turtle. Popular places to view these animals include Honoli'i Beach Park – where turtles surface in the waves amongst the surfers and Coconut Island in Hilo, where they're often easily spotted from the footbridge above the shallow water. Pohoiki (Isaac Hale Beach Park) in Puna is another surf spot where turtles also swim, and the Wai Opae Tidepools in nearby Kapoho is a good place to spot turtles asleep on the reef at night. They're common all along the Western Coast of the island from South Point to North Kohala as well . Punalu'u (black sands) and Honuapo (whittington beach park) in Ka'u will give you views of Green turtles as well as their lesser-seen cousin the Hawksbill.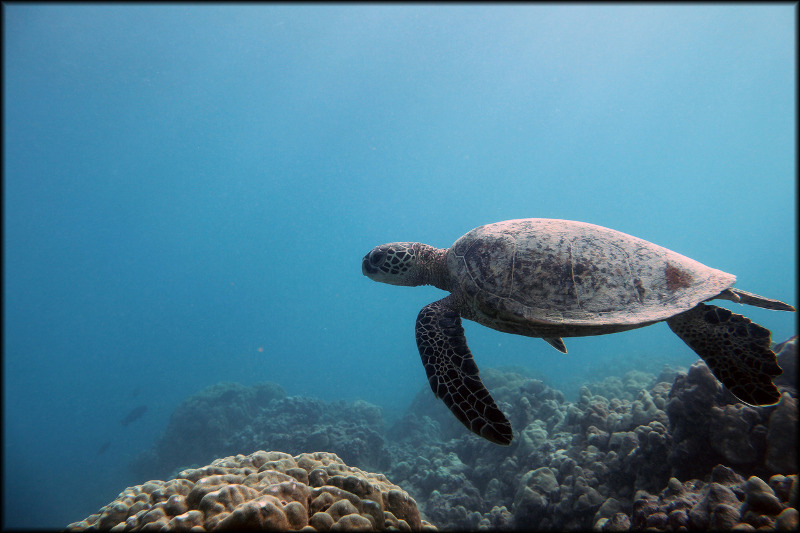 In Hawaii Green sea turtles are protected from hunting by humans, and their only natural predators are sharks.  Most turtles seek shelter on the reef or in protected ponds near shore at night.  Because of this it's usually common to see more turtles close to shore while snorkeling or diving at night.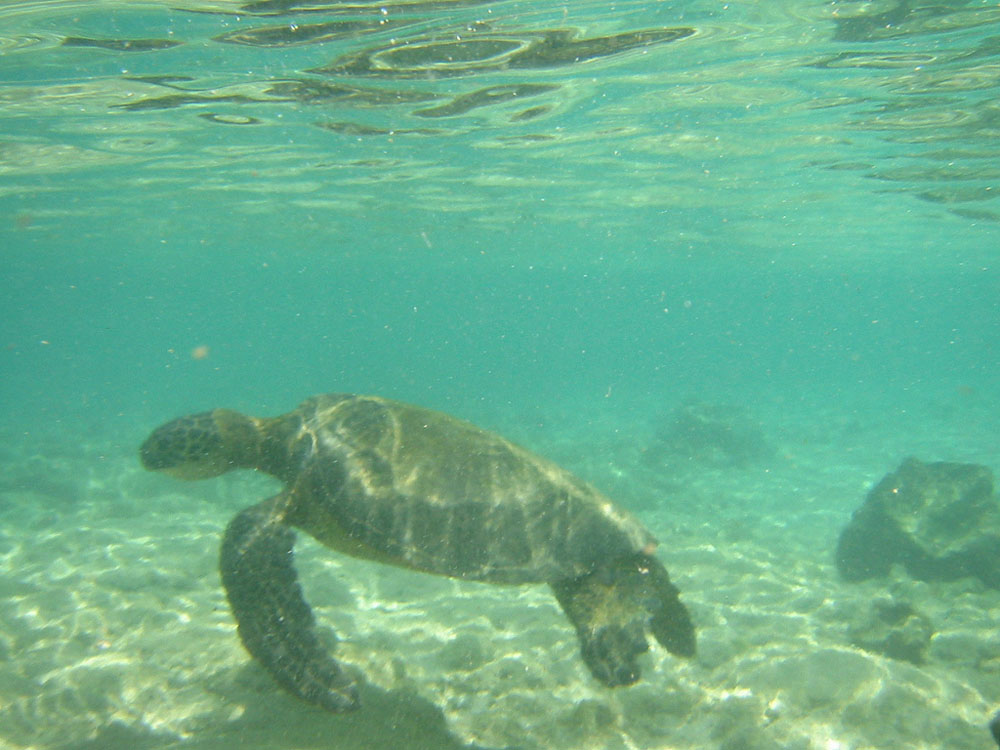 Almost all Green sea turtles found in Hawaii nest not on the main islands, but on the remote French Frigate Shoals, an atoll in the northwestern Hawaiian island chain more than 1000 miles away from Big Island.  After hatching, juveniles feed on jellyfish and plankton in the open ocean for 4-6 years before arriving in the main Hawaiian Islands.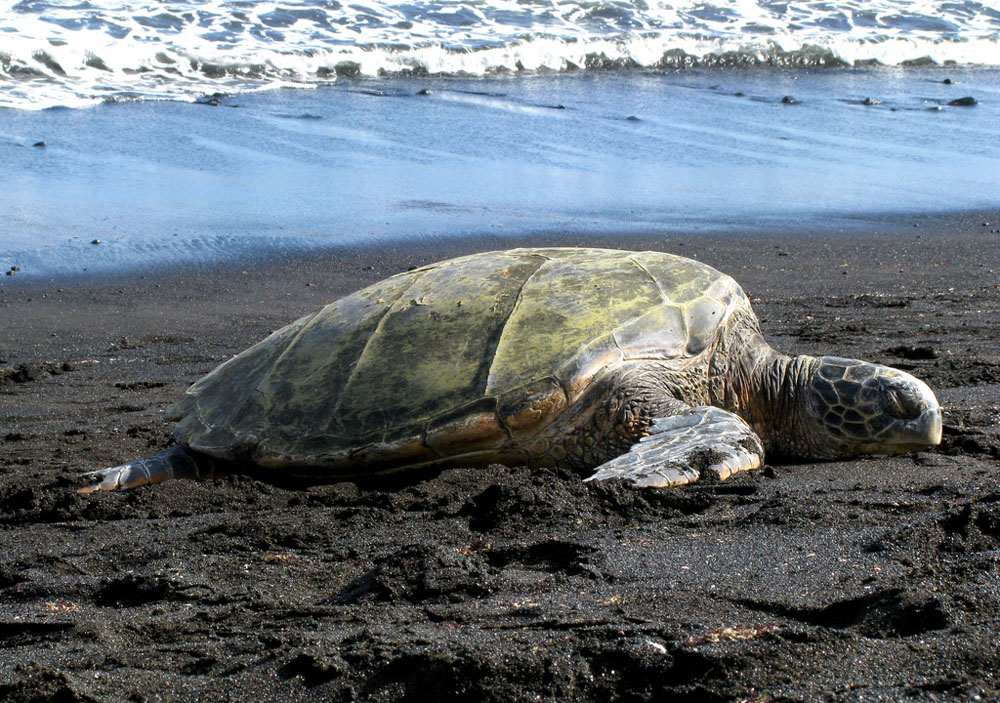 Adults can reach lengths of up to 4 feet and weigh up to 400lbs.