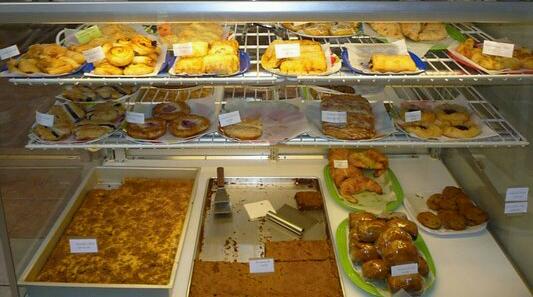 Mountain View is a small town south of Hilo on the east side, and most people's only encounter with it is driving through on the way to the volcano. One wouldn't expect one of the best bakeries on the island to be hidden here, but Pearl's Bakery is head and shoulders above anything you'll find in the surrounding area (far better than the Mt. View Bakery) and just as good if not better than its counterparts in the Hilo area.
The Robesons, who own and operate the bakery/deli really run the place in true Aloha spirit. Local hunters/farmers themselves, they strive to use as many local ingredients as possible and often your main course will have come from the immediate surrounding area (like the bbq pulled pork, which they make extremely well). They work with local farmers and artisans who are encouraged to showcase and sell their crops, wares, and art in the building. They're definitely a part of the community, as evidenced by the fact that even though they're seemingly in the middle of nowhere there are always locals eating breakfast and stopping in to pick up lunch on their way to work each morning.
Pearl's is especially known for their confections and pastries, but their sandwiches and barbecue are pretty darn good as well. The cookies and brownies are a huge hit. They make a mean meatball sub, and they're also the only place around that sells barbecue by the pound.
This is a great place to stop for breakfast or lunch on your way to Volcano,the black sand beach, or southpoint. You can get anything to go, or if you're inclined to stay and eat there are tables outside.
By far the best restaurant in Mt. View, Pearl's is definitely a local favorite and a quality place to grab a bite.
Where it's located:
About 3 minutes south of the Aloha station on the highway. Coming from the north it's the first left after Lehuanani St. Keep your eyes peeled, it's easy to drive.right past.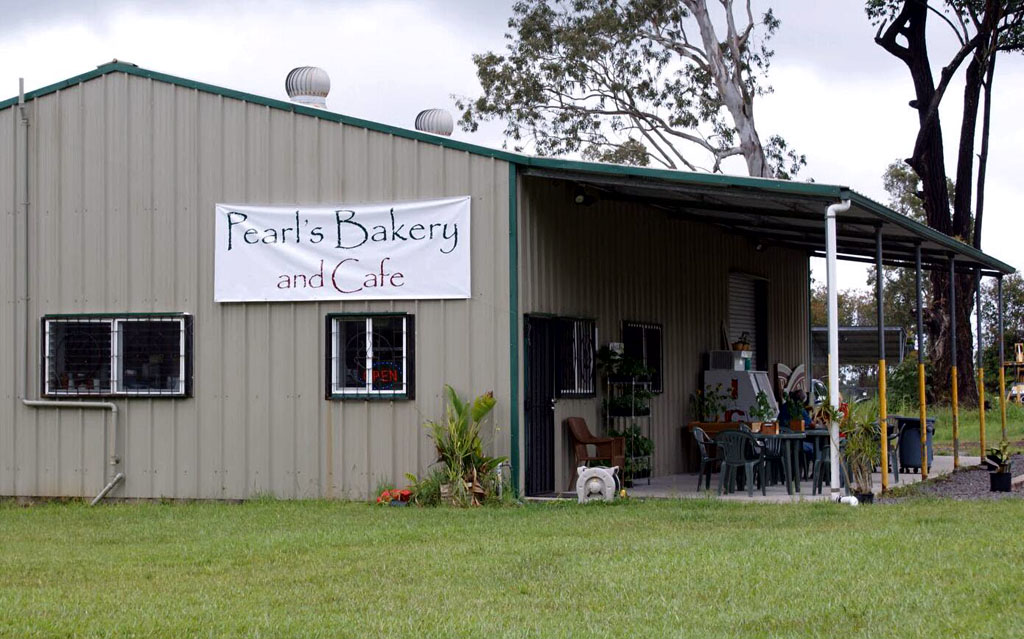 You Might Also Be Interested In: