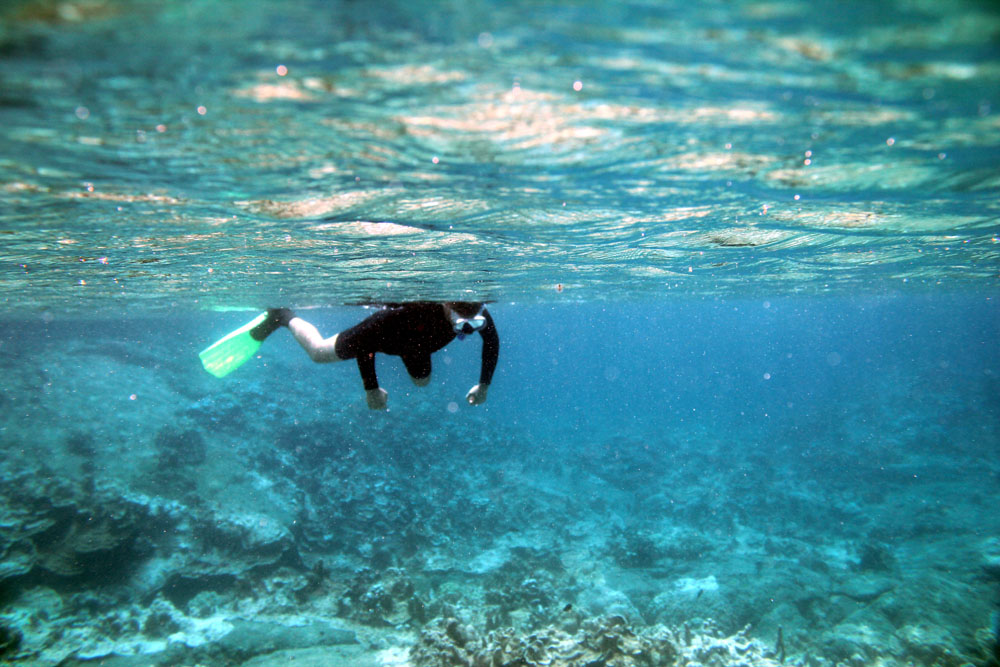 East Hawaii isn't really known for its snorkeling. Strong currents and heavy rainfall tend to make most areas murky and unsuitable for underwater viewing, but there are still a few jewels along the coastline and the Waiopae tidepools, sometimes also referred to as Kapoho tidepools is one of them. These pools are large depressions in the lava that support massive coral growth and an abundance of fish and invertebrates. These sheltered pools provide optimal nursery conditions, so you'll find juveniles of many species schooling together and seeking refuge among the reef's hiding spots.
What makes Waiopae great is the amount of wildlife and relative ease of access in eastern Hawaii. With its crater-like pools and marine life covering all underwater surfaces, snorkeling this place is like diving in an aquarium. Anywhere else on this side of the island with so many fish would usually require a lengthy hike or swim, but Waiopae is directly accessible by road with just a short walk over the lava to reach your entry point. For sheer volume of life in such a small, accessable area, these pools are better even than many places Kona side.
Waiopae is a Marine Life Conservation District which is one of the reasons it remains so pristine. This also means that the taking of animals or plants of any kind is strictly prohibited, so save the shell scouting for a beach somewhere else.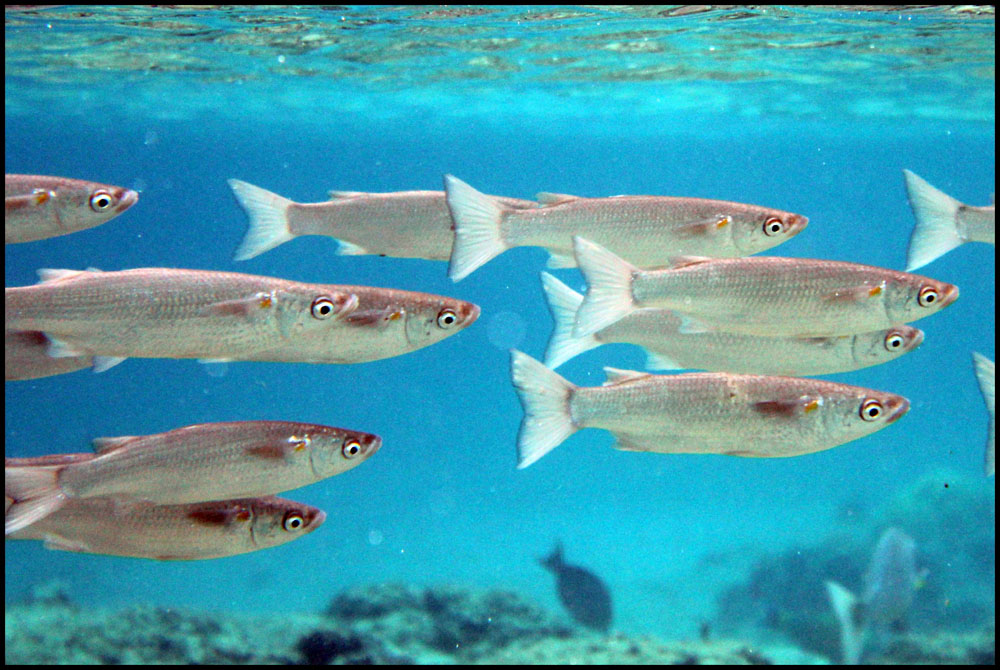 There are several major pools at Waiopae with a max depth of 15 feet and all are connected at high tide. As the tide goes out you'll have to climb out and cross the lava to access some of them, so dive booties or water shoes are a good idea, especially on a sunny day when the lava is
far too hot to walk on in bare feet.
The pools are connected to the ocean in the front as well as a freshwater stream at the back. Visibility is always decent in the middle pools, but will be best all over at low tide on a sunny day. As the tide goes in and out the current between pools can really pick up and if you plan it right you can hitch a free ride letting the water carry you through multiple pools. Conversely, if you try to swim against the active current you'll quickly realize it's best to get out and either walk to your destination, or let the water calm down before trying again.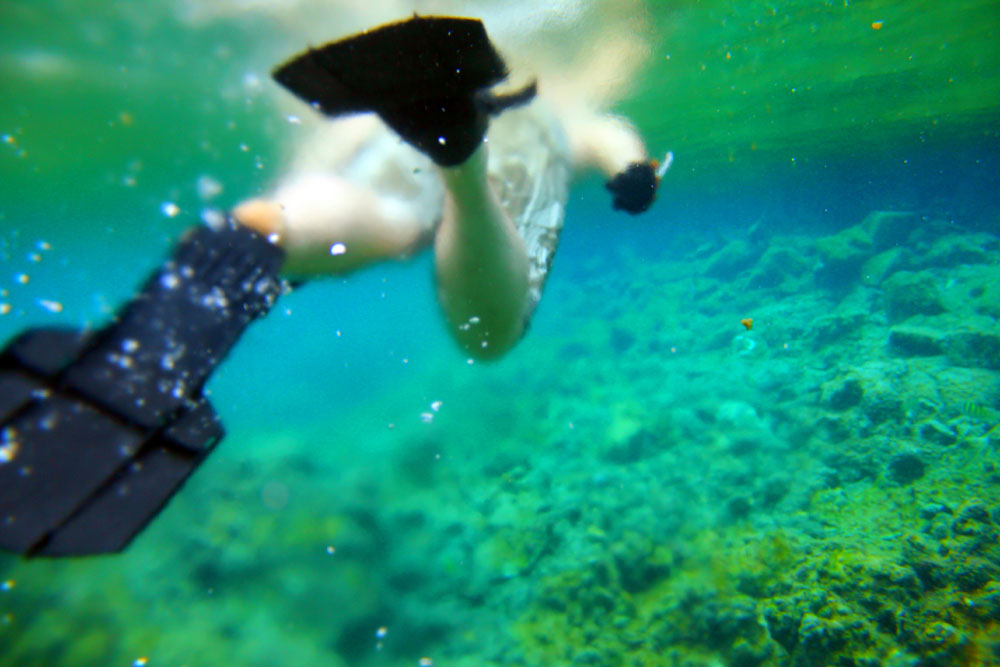 As you swim toward the back the water gets colder and visibility from the surface drops significantly. This is due to the freshwater stream that pours in to the saltwater pools, creating a stratified layer of green-tinted, colder freshwater at the top with warmer, clearer seawater beneath. This is a unique sight for many snorkelers and gives the pools at the rear a surreal, shimmery look beneath the surface.
At Waiopae one will find a veritable cornucopia of marine life including green sea turtles, parrotfish, damselfish, butterflyfish, cornetfish, chubs, sharpnose mullet, wrasses, surgeonfish,peacock groupers, moray eels, bluefin trevallies, urchins, crabs, and many other invertebrates.
The Waiopae tidepools are located on the southeast coastline in an area called Kapoho. There is a parking lot with a suggested donation of $3, but no lifeguards or facilities. This is a marine life conservation district and no dogs are allowed.
Why go to Waiopae?
For arguably the best snorkeling in east Hawaii, aquarium-like conditions, large amounts of wildlife, and a unique view of freshwater stratification at the back. Waiopae is a little-known must for any ocean enthusiast on this side of the island.
Necessities for Waiopae:
Sandals, or shoes that can get wet for the walk across the lava
Sunscreen
Snorkel, fins, mask
When entering the ocean in Hawaii always respect the land and the wildlife by leaving a place the same as you found it. Never touch or walk on coral and never feed fish or other wildlife. Remember "Malama o ke kai, ke kai o ke malama" – "Take care of the ocean and the ocean will take care of you."