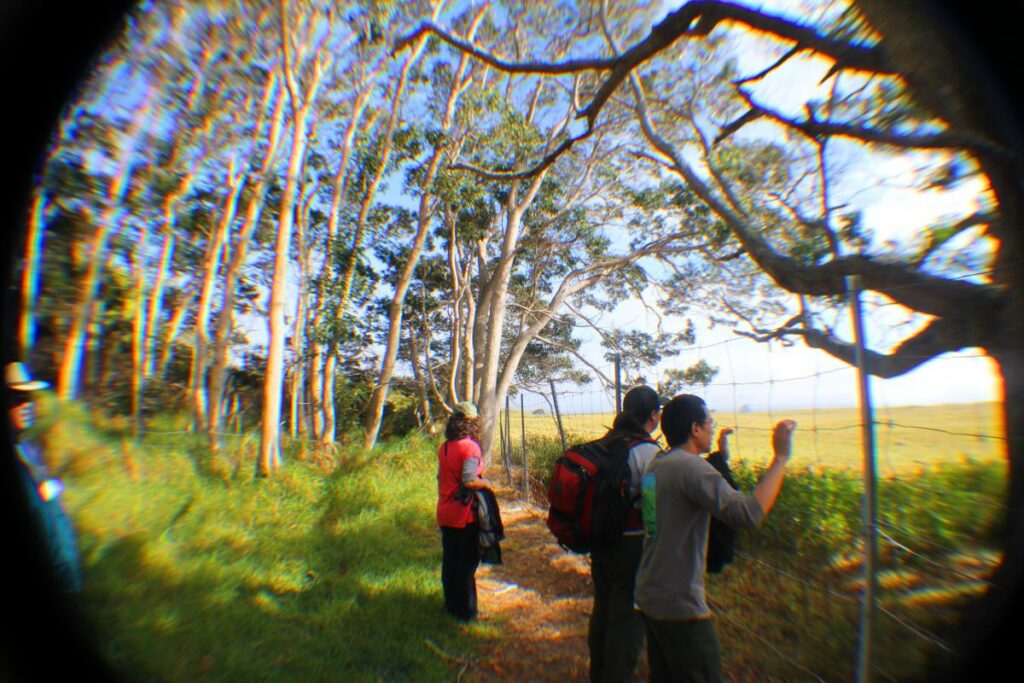 Mauna loa is a truly massive mountain but due to its remoteness most of it remains largely inaccessible. Still, the few roads cut across its face are host to quite a few beautiful secret spots if one only knows where to look.
4.1 miles up Mauna Loa Strip Road in Hawaii Volcanoes National Park you'll find an inconspicuous grassy trail that branches off from the paved road. This was originally an access road that led to a ranch that occupies the adjacent land, but has since grown over with thick green grass. Just two wheel ruts remain.
Like so many hidden spots around Hawaii this forest looks like something right out of a fairytale. Lush electric green grass, Hawaiian blackberries, and towering Koa trees. This is a place that seems removed from the rest of the world.
This is an amazing place to have a picnic or spend an afternoon exploring in an awe inspiring setting. The forest here holds many secrets. There are two hidden lava tubes accessible from the road (but difficult to find) and blackberries and raspberries can be found throughout the area.
The grassy path only goes for about a quarter mile and dead ends at the fence on the park's boundary, but in that space it goes through some truly beautiful country. Many of the trees here are 200+ years old. This is the uniquely Hawaiian Koa forest. These trees are found nowhere else in the world but Hawaii and tower overhead as birdsong echoes from their lofty canopy.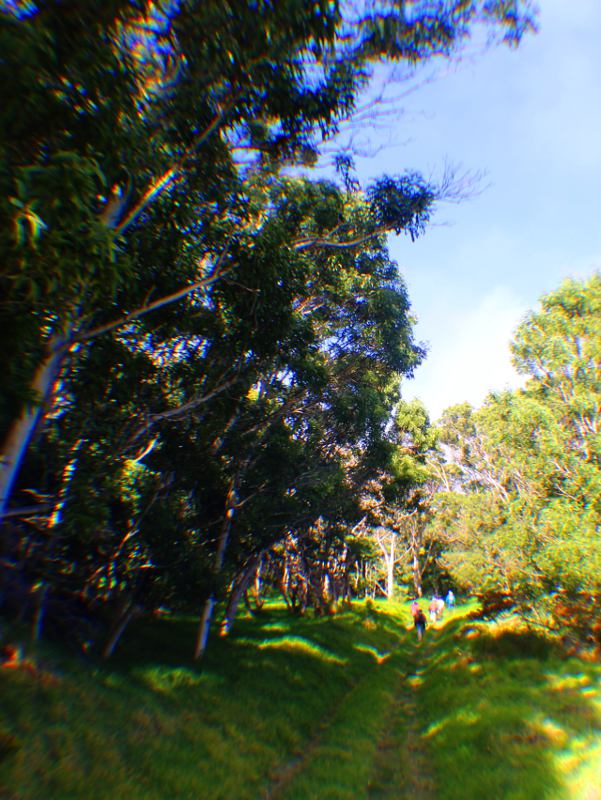 As with many places in Hawaii, words seem inadequate to describe the natural beauty and pristine splendor of this spot. It's one of those places with a difinitive character all its own. This is just one of many amazing spots in Hawaii Volcanoes National Park, but you won't find any mention of it on park maps or guidebooks. This walk is not publicized, but offers access to a lesser known, intensely beautiful environment.
It only takes about 15 minutes to walk the path. It's easy to spend a few minutes or an entire afternoon here. Because it's not well known it's rare to find anyone else here, so if your looking for some quiet seclusion within the park, you'll find it here.