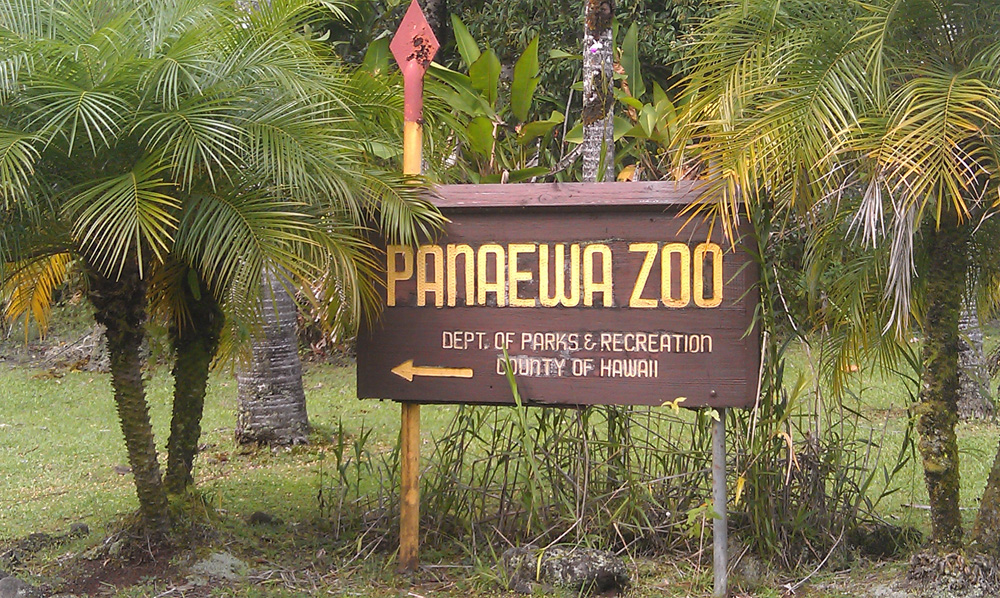 Four miles from downtown Hilo sits the only rainforest zoo in the United States: The Pana'ewa Rainforest Zoo and Gardens. With over 80 animal species and beautifully landscaped park grounds tended by various plant clubs from around east Hawaii, the zoo is a great place to spend an hour or two in a lush rainforest setting. The Pana'ewa zoo is strictly a rainforest zoo, so everything you'll find here is tropical, including Namaste, the resident White Bengal Tiger that serves as the zoo's main attraction. (Well, his ancestors were tropical at least. He's a retired performer from Vegas.)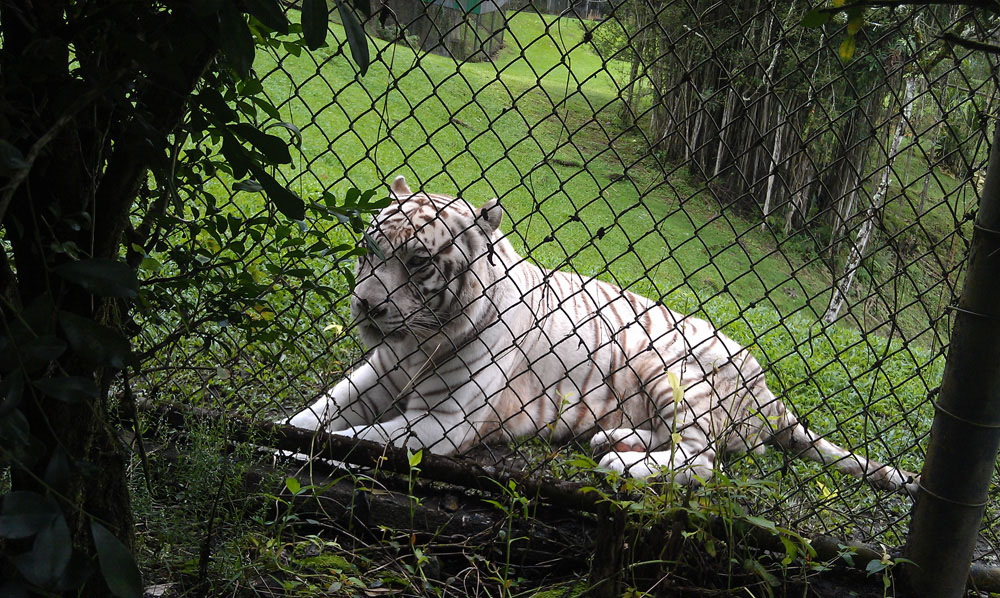 There are a handfull of native Hawaiian animals which include the Nene (an endangered goose that's also the Hawaiian state bird) and an injured Io (Hawaiian hawk) named Kapono. Other species of interest are the giant anteaters, axis deer, and multiple varieties of parrots found around every corner. Make no mistake, if parrots and their relatives are your thing you're gonna love this place because there are dozens of parrots, macaws, and cockatoos situated all over, many of which can be heard throughout the park when they get excited.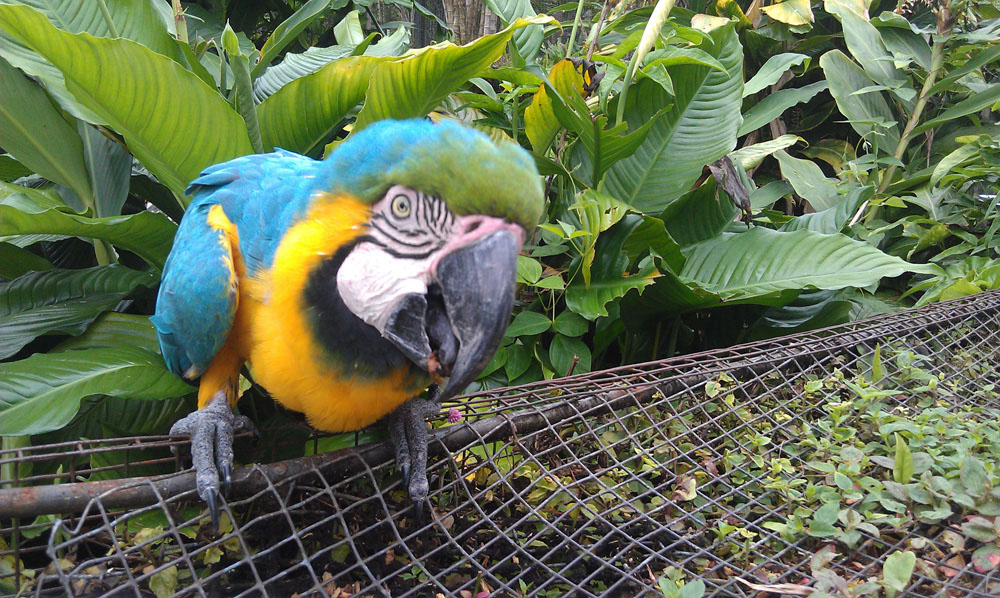 Most have their names clearly labeled on their enclosures and a few, like Max, a Catalina Macaw near the entrance, will even have a conversation with you. Just be sure to stay away from politics. He's pretty opinionated. One downside that may irk those hoping to take pictures is the fact that all the cages and enclosures are made from chain-link, making it difficult to see many of the smaller animals and rendering unobstructed photography impossible. The zoo is usually fairly empty but crowds often gather at 3:30 each afternoon for the tiger feeding, as well as on Saturdays from 2:30-3:30 when the childrens petting zoo is in full swing. Other than that it's pretty quiet save for the peacocks that freely roam the grounds. The Pana'ewa zoo is probably experienced best as a family outing with kids. Most of the factual information provided is geared towards children and there's a huge playground that sits next to the petting zoo area. Adults on their own here will find that an hour or two at Pana'ewa is plenty.
Why go to the Pana'Ewa Zoo?
For a few hours of free family fun with plenty of things to look at or for a calm place to relax in an unusual, beautifully landscaped environment.