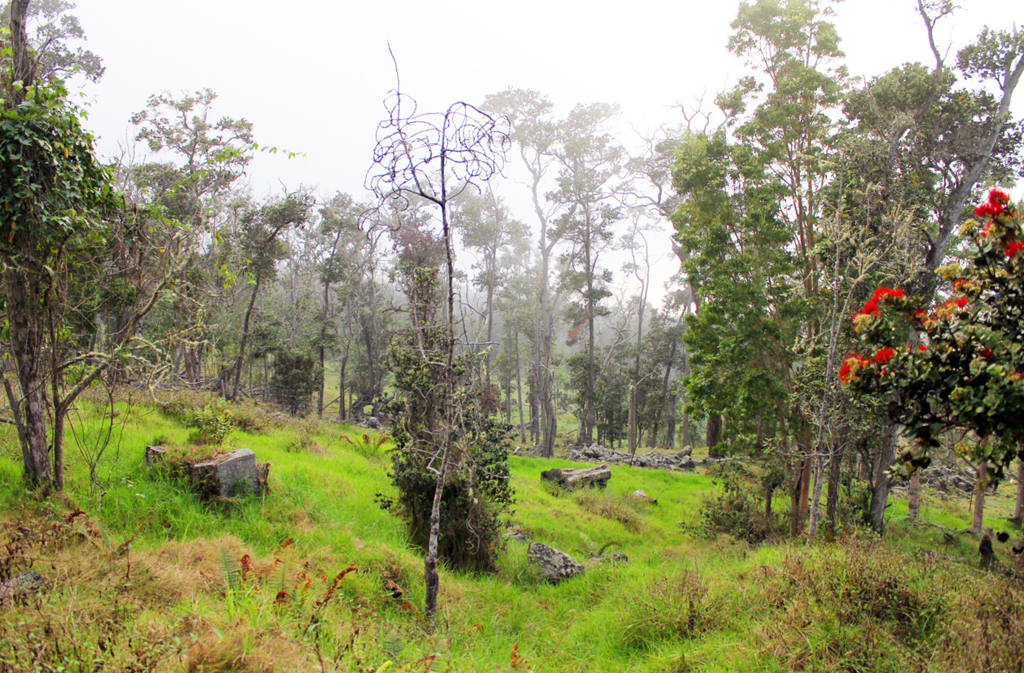 The city of Kona sits on the side of the third largest mountain on the island: Hualalai. Its massive face rises high above sea level and hosts many unique environments. One such environment is the cloud forest above Kona which is accessed by one of the most scenic mountain drives in the area.
Kaloko drive is a 7 mile long snakepath that zigzags up the mountainside and terminates in the middle of the cloud forest. Cloud forests are elevated areas that are characteristically draped in cloud cover for a large portion of the day. When one stands in a cloud forest enveloped in fog it's an otherworldly experience. Like somewhere out of a fairytale the grass here is bushy and bright green, the trees are draped in moss, and when the clouds roll in a person can scarcely see 20 feet. You'd never know you were 5000 feet up a mountain above a city. Here it looks more like a Scottish forest or Southeast Alaska.
The environment you experience up Kaloko depends entirely on the time of day and what the weather is like when you go. Mornings are usually clearer, so an early visit might not show you the characteristics the forest is known for, but you'll be treated to a stunning view of Kona and the ocean beyond. The clouds usually roll in mid afternoon, so if you prefer to experience the forest in all its socked-in splendor, afternoon is best. Of course weather changes constantly, but due to it's location above Kona you can usually tell what it's going to be like before you get there.
The drive is scenic and most people go to the end of the road and then turn around. There's not much up here. The road terminates at a private gate and there's a water treatment facility here.
If you're looking for more than just a scenic drive you can visit the Honuaula forest reserve halfway up accessible from Kaloko drive. On the 4th bend when coming from the bottom, or the 3rd if coming from the top, you'll see a sidestreet called Makahi st. Take this to the end and you'll find yourself the edge of the northernmost segment of Honuaula, a massive forest reserve divided into three parts on the side of Hualalai. There are several trails leading into the reserve. Here you'll find huge tree ferns and ancient ohia trees covered in epiphytes (plants that grow directly on trees). There are no trail markers or maps, so if you venture in here make sure you don't get lost, or bring a gps with you because the trails are somewhat maze-like. This place is truly massive, so unless you're planning on doing some hardcore exploring it's best to stay near the entrance.
Allow 45 minutes to an hour for Kaloko drive, more if you're planning on visiting Honuaula as well.
Why drive Kaloko?
For a scenic drive into an otherworldly environment or for a stunning view when it's clear. Witness a unique part of Hawaii that few people ever see.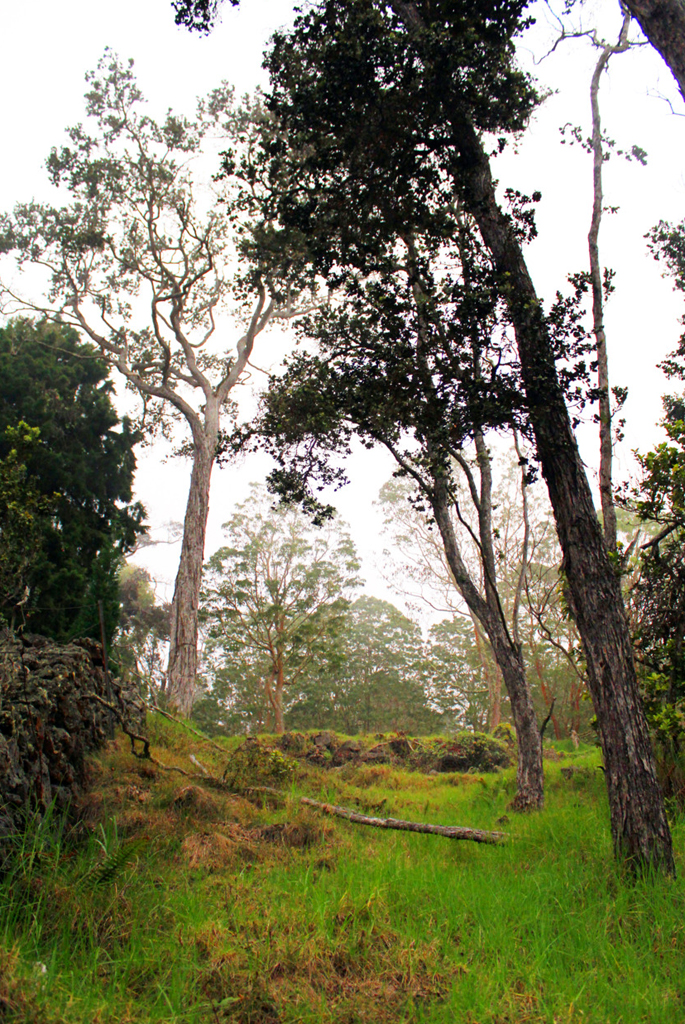 You Might Also Be Interested In: