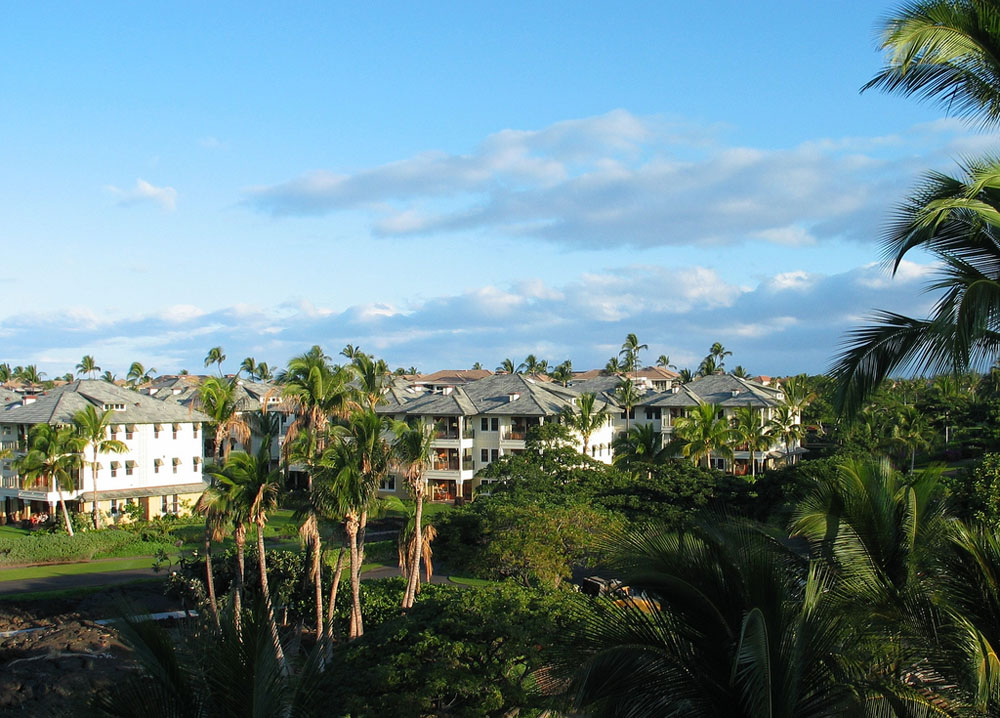 North of Kona's international airport, Waikoloa Big Island Hawaii is part of the South Kohala resort district. Driving in from the airport, the region looks like a wasteland of ancient lava flows, but all it takes is a short diversion toward the coast to see why so many people choose to stay here.
The beachfront is dominated by two massive resorts and the restaurants, boutiques and golf courses that go along with that. Behind the beach and on the opposite side of the Queen Kaahumanu Highway is a development called Waikoloa Village, which began as housing for employees but has blossomed into a retirement community.
What to see and do in Waikoloa
This region is also known as the 'Gold Coast', and at sea level it's an oasis of white-sand beaches that are perfect for sunbathing, swimming and snorkeling; and there's even a dolphin lagoon open for swimming at the Hilton. Many of the beaches, like A Bay (formally known as Anaehoomalu Beach), have been carefully crafted with imported sand and a delicate network of sand bars and channels to keep it from washing away.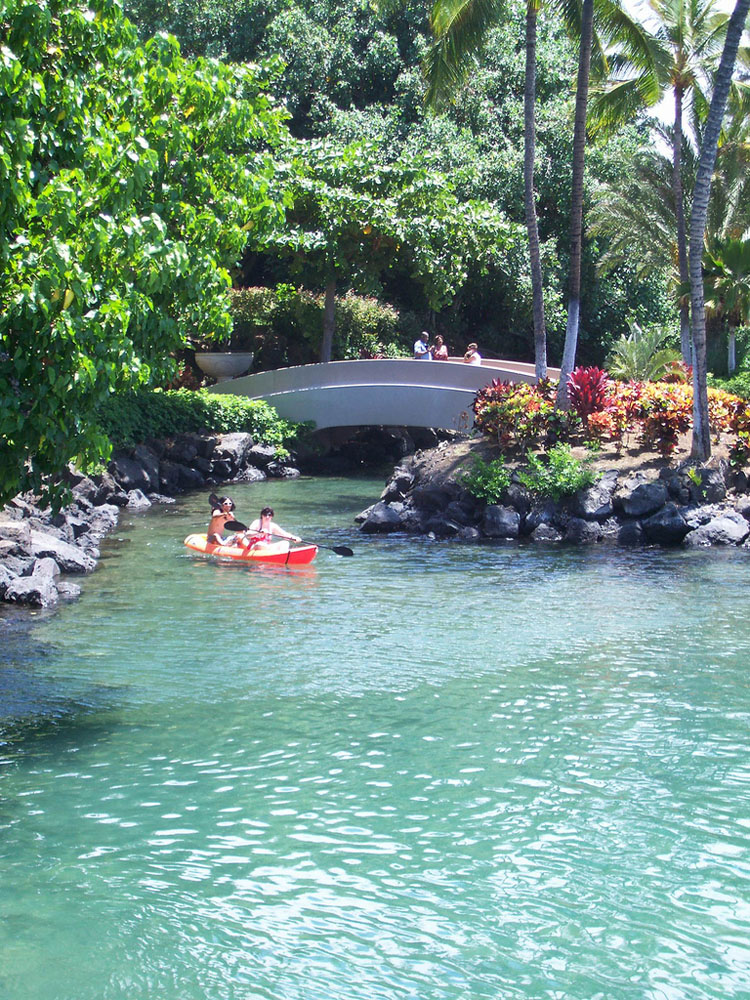 Aside from the bounty of water sports offered at Waikoloa, golf is another major pastime. The links-style Kings' Golf Course spans 7,000 yards of rugged coastline. The 18th hole is overlooked by the Kings' Grille, a Scottish-style restaurant. Opposite this, the Beach Golf Course follows the lava flows near A Bay and features outstanding views of the sea. When golfing anytime between November and February, watch the sea for breeching humpback whales.
Some of the best boutique-style shopping on the Big Island is found in Waikoloa. The Kings' Shops and Queens' MarketPlace deal in everything from beachwear to fine jewelry, and they're backed by a selection up-market restaurants serving seafood fusion, sushi and nouveau-American cuisine.
While most of the people found in Waikoloa stay at either the Hilton or the Marriot, there is also a steady stream of visitors based elsewhere who are here explicitly for the cultural sites. The Ala Kahakai (or 'King's Trail') cuts through the resort and was an important route to the ancient Hawaiians.
Historically, the King's Trail made way for other cultural attractions, including the petroglyphs carved into rock faces near the Kings' Shops. Free guided tours are offered at 10:30am from Thursday to Sunday. Meanwhile, cultural exhibitions and luaus are periodically hosted in the Queens' Gardens.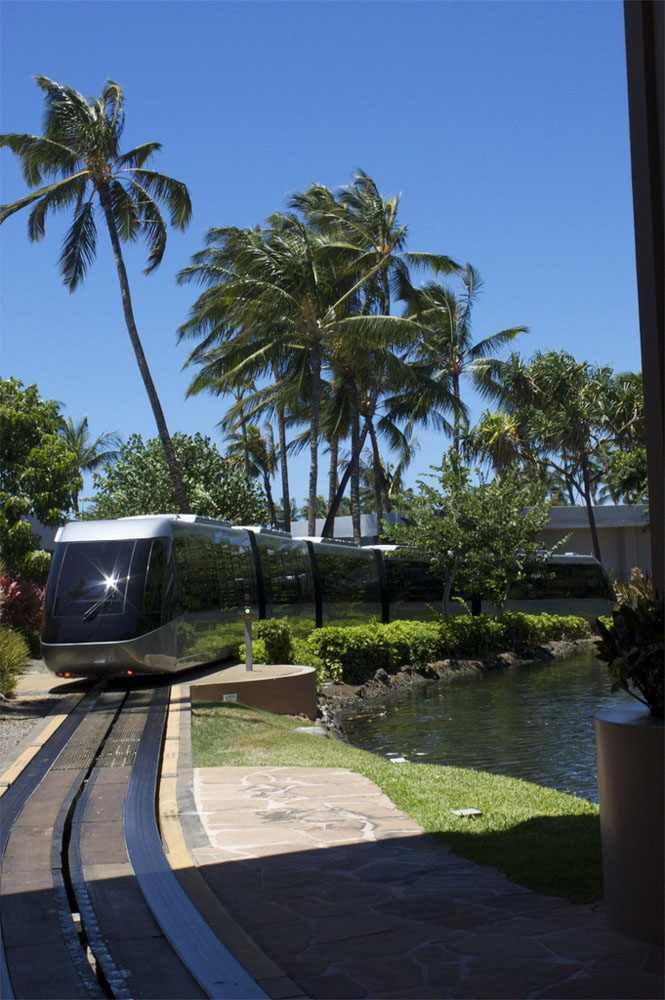 Getting to Waikoloa
Waikoloa is only a 20- to 45-minute drive north of Kona airport (depending on traffic), and most people connect with a rental car. There is really no other way to get around the Big Island, as public transport options are slim at best, though SpeediShuttle does go to and from Kona Airport. Driving here from Hilo Airport takes about 2 hours.
Getting around the resorts is more convenient. Courtesy shuttles travel within Waikoloa, and the Hilton has it's own tram system, connecting those areas that are too far about to comfortably walk between. Waikoloa was designed with drivers in mind, and there is ample parking throughout the resort, which again is a boon to anyone with a rental car.
Photos by: Bill Ward, ChrisL AK, Ewen and Donabel
You Might Also Be Interested In: