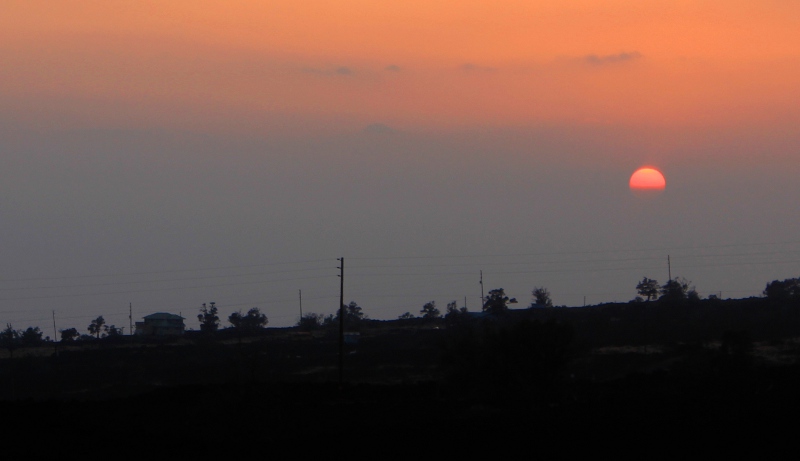 Hawaiian Ocean View, referred to by most simply as Ocean View, sits on the southern coast of Hawaii's Big Island. Deemed "The world's largest subdivision", it hosts more than 10,500 1-acre lots and over 150 miles of paved roads. Ocean view is the fastest growing community in Ka'u. Cut through the lava desert and ohia forests, Ocean View provides sweeping landscapes and amazing views of Mauna Loa and South Point with its wind farm. Ocean view extends from both sides of the highway and goes from 1500 feet at the bottom to over 5,000 feet at the top.
The original developer of Ocean View was the Crawford Oil Company consisting of Walter and Lillian Crawford and their two sons, Donald and Jack. Lillian Crawford named all of the 156 miles of roads on her own. Initial property sales began in the late 1950's, and today Ocean View has two shopping centers with gas stations, restaurants, and numerous other businesses. There is no school system in Ocean View so the community's students commute to Pahala every day.
There are no hotels in Ocean View, but several bed and breakfasts exists that allow visitors to stay in the area. Ocean View is an ideal spot to stay while exploring all that Ka'u has to offer, like nearby south point and the recently opened, lesser-known Hawaii Volcano National Park's Kahuku Unit (only open on weekends) which comprises half of the national park lands on the island. Entry to this underappreciated part of the park is free. The park is the closest attraction to Ocean View from the highway, just 7 miles down the road towards south point.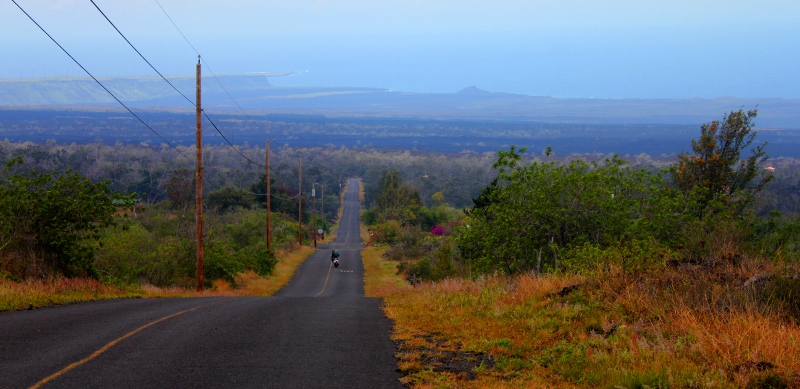 From the bottom of Ocean View's lower grid one can access Pohue bay by way of Maikai Blvd and then walk over the lava that usually takes about 30min to an hour. This beautiful, pristine bay is certainly remote, but well worth the hike if you're staying in the area. Hawaiian spinner dolphins are a common visitor here. The bay hosts a sandy beach and plenty of shade and seclusion.
Above the highway Ocean View is colder. Vog rolls through this area and often drapes the upper portions of the grid in gray haze. Here the view may change within minutes. One moment you can't see past the back yard, the next you have a clear view of south point 20 miles away. Below the highway much of the area is dry and desert-like. Not technically a desert because it gets too much rainfall to be classified as one, it's hot, dry, and usually sunny. Ocean View is well known for high winds and many areas experience this constantly
Ocean View is a diverse and colorful community with approximately 1300 homes and more being built every day. It's location and hospitable climate make it an ideal spot from which to explore the lands of Ka'u.
You Might Also Be Interested In: