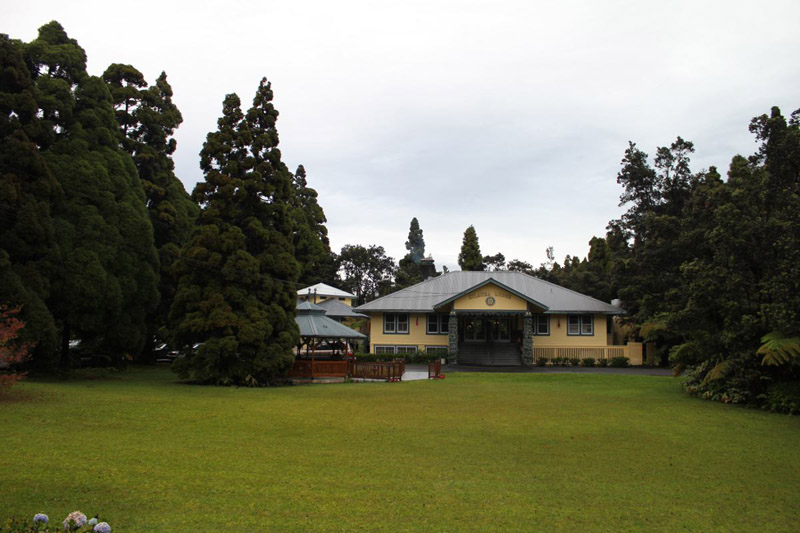 Located 1 mile up the road from Hawaii Volcanoes National Park is the quiet village of Volcano, Hawaii. As small Hawaiian towns go, Volcano is fairly large, but that's not really saying much. Volcano is more a place of residence than anything else. There's not much here, but one thing that is plentiful are Bed and Breakfasts. There are quite a few of these (more than 20 ) in the area catering to those that want a quiet getaway close to the national park. There's also an often-positively reviewed hostel ($20 per night), a general store, a couple of restaurants, gas station, laundromat, post office, and hardware store. Not far from the town's center there's also a community park and covered skatepark, but the skatepark remains closed these days.
Volcano is mostly residential and if you're planning on staying in the area it's best if you prefer the quiet life. Volcano village sits at 3800 feet in an old-growth rain forest. The town is surrounded by ancient Ohia trees and towering Hapu'u tree ferns. Walking through the village one half expects to see a dinosaur pop out from behind all the prehistoric flora.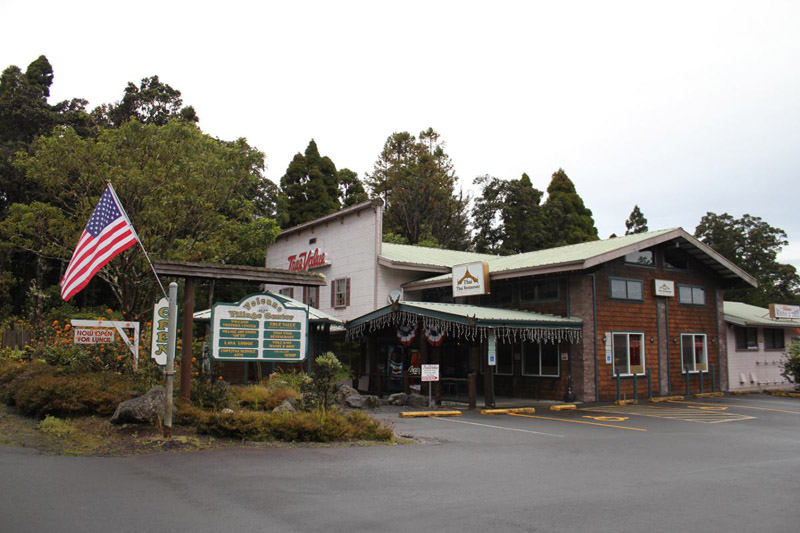 Because it's so high up Volcano can get downright chilly, with nighttime temperatures dropping into the 40s. The town gets a lot of rain, often referred to by locals as "liquid sunshine", clear days are few and far between during the winter rainy season.
The Volcano arts center hosts a library, nature walk, and art gallery. The venue also frequently hosts concerts and events. Information and their schedule can be found at volcanoartcenter.org
Volcano Village is small and quiet. For an easy home base from which to explore the national park Volcano Village the place to stay.
You Might Also Be Interested In: