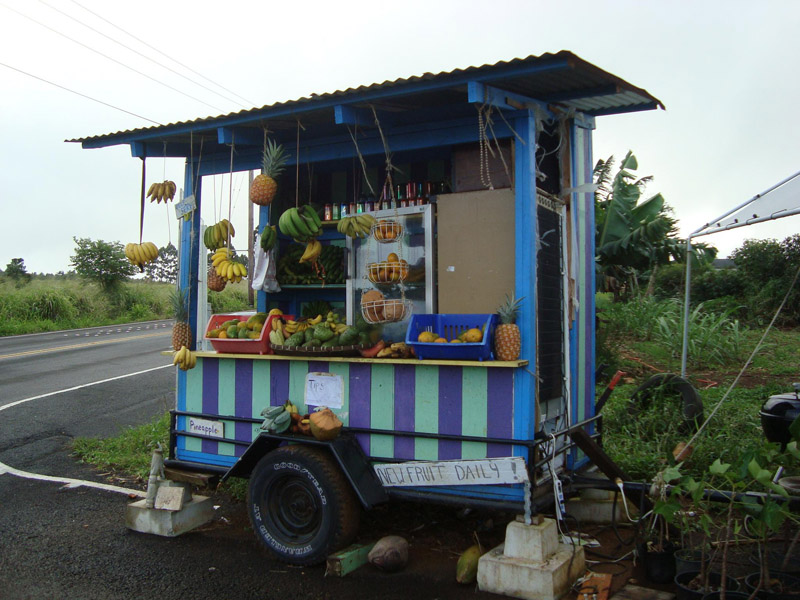 Located along the road to Akaka Falls, this charming roadside stand is colorful and inviting. Try a slice of sugar cane, or a taste of fresh coconut for a mere pittance. The stand also offers a grand selection of papayas or bananas for the condo kitchen and even a few exotic tropical fruits for the adventurous
Things To Do Akaka Falls, farm stand, fruit stand, vegetable stand

Related Listing
Although not the most picture perfect Kealakekua Bay is one of the most noteworthy in the Hawaiian ...

The Hawaiian Islands have a collection of glorious green courses that range from the ...

The Big Island is filled with ocean activities and experiences that create long lasting memories in ...