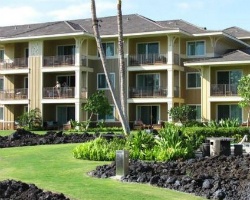 Timeshares are an incredible way to save thousands of dollars off a lifetime of remarkable vacations. With larger accommodations, more amenities, and plenty of flexibility, timeshare ownership could be the ideal vacation solution you've been searching for.
Besides the long term savings you can enjoy after purchasing a timeshare property, you'll be able to customize your vacations to your liking through external exchange companies like RCI and Interval International. RCI and Interval International both offer extensive networks of affiliated properties, allowing their members to exchange their week at their home resort for a vacation in a new and exciting destination. Timeshare owners can purchase annual memberships to gain access to each company's respective network and enjoy thousands of travel options with each vacation.
Worried you won't be able to travel every year? This can be a concern, but luckily renting out your timeshare is a simple and lucrative solution to get some money back on your unused week.
Though most timeshare resorts are found in Maui, Kauai, and Oahu, the Big Island features some unique resort destinations to stay at as well, ensuring you'll have plenty of quality options for a tropical Hawaii retreat.
Online resale companies like VacationOwnership.com allow you to take advantage of huge savings on Hawaii timeshares offered through private owners. All their inventory is advertised by-owner at prices that are a fraction of the cost of the retail value.
What to Expect in a Timeshare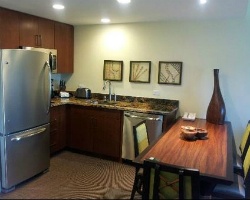 Timeshare resorts offer many more features and amenities than the average hotel accommodations. Many Hawaii timeshare properties reside on the area's best beaches, with many giving guests beachfront access and ocean views right from their suite. Other typical resort amenities include swimming pools, hot tubs, fitness centers, activity programs, on-site restaurants, spa services, tour desks, and more.
The accommodations vary by resort, but properties usually feature multiple unit styles and sizes to accommodate a wide range of parties. Studios up to four bedroom units are common, with en-suite features like full kitchens, private bedrooms, balconies, multiple bathrooms, living and dining areas, and laundry facilities. All of these things will allow you to feel right at home while enjoying access to the high-end amenities and features of a luxury resort throughout your Hawaii vacation.
Where are Timeshare on the Big Island?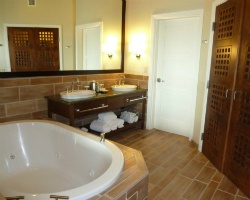 Big Island timeshare resorts reside primarily on the west side of the island. Timeshares in Waikoloa are extremely popular at resorts like the new HGVC property Kings' Land By Hilton Grand Vacations Club, and Wyndham Kona Hawaiian Resort.
Kings' Land By Hilton Grand Vacations Club resides on the stunning Kohala Coast offering gorgeous views of the fairways and Waikoloa. Guests will have access to beaches, water sports, shops, restaurants, and more. Wyndham Kona Hawaiian Resort is well-known for its authentic 1800's feel and will charm guests with historic ambiance mixed with modern features. On-site find swimming pools, hot tubs, an exercise room, and picnic area with gas grills for your convenience.
All of these resorts are conveniently located near the best sights and attractions of Hawaii's Big Island. This includes authentic luaus, Waipi'o Valley Lookout, hiking around volcanoes at Hawaii Volcanoes National Park, Hulihe'e Palace, snorkeling and scuba reefs, golf courses, and so much more.